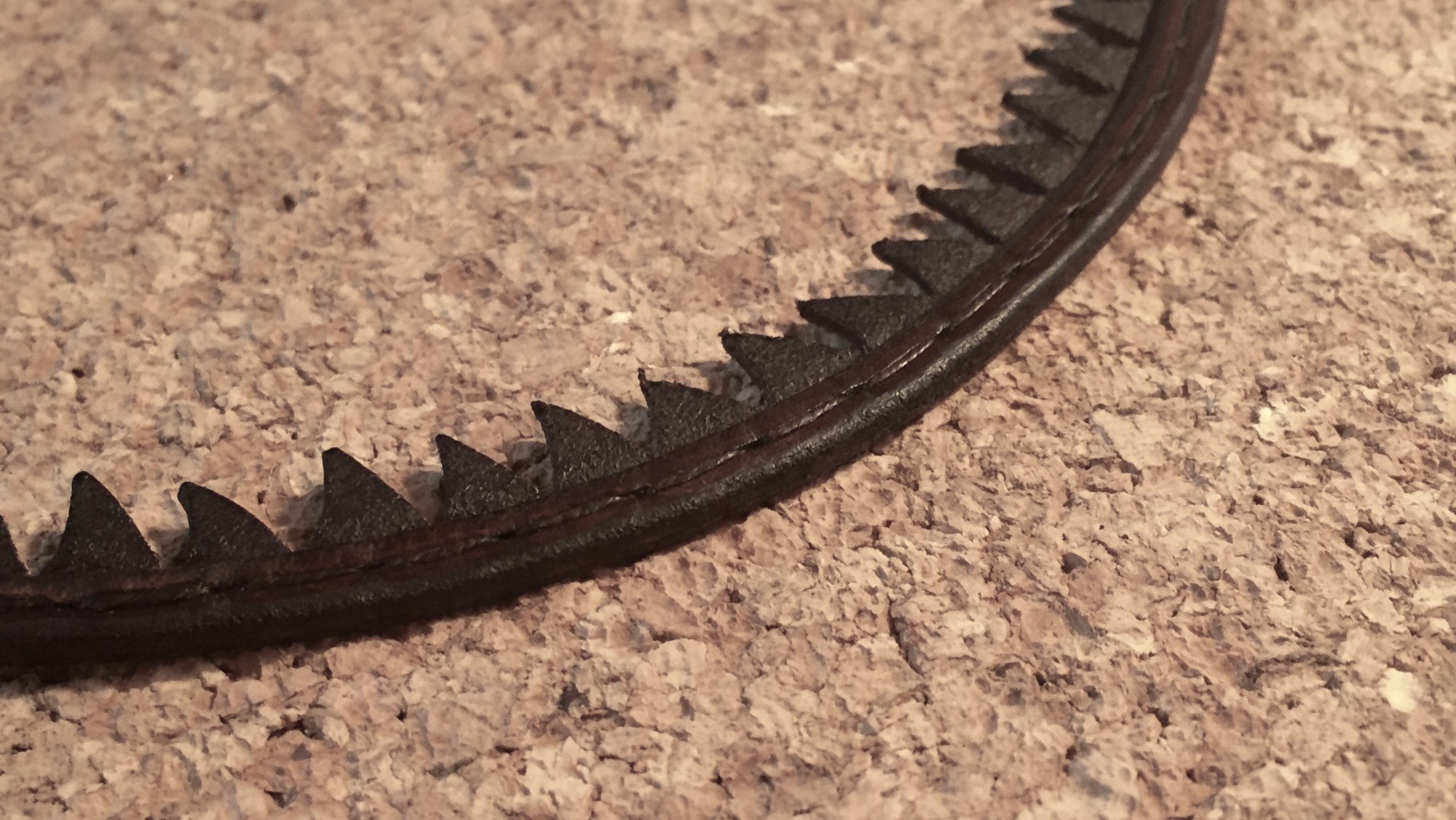 Randbåndet er nu syet med vokset tråd og indfarvet med mørkebrun narvsværte. Kanterne er derefter afrundet ved at gnide dem med træskaftet på et læderværktøj.
---
The rand tape is sewn with waxed thread and dyed dark Brown. The edges are rounded off by rubbing it with a wooden shaft on a leather tool.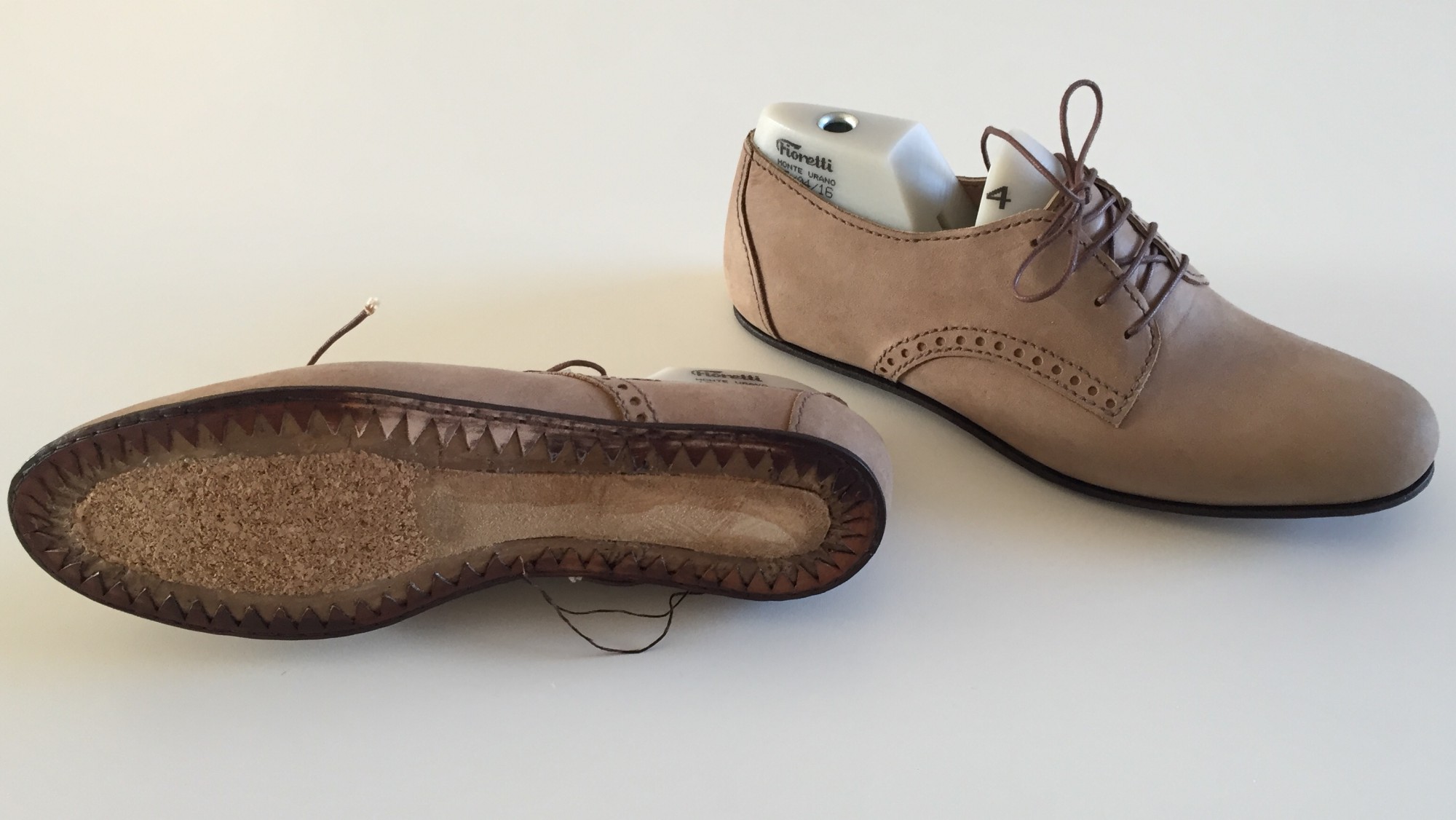 Båndet limes på langs kanten, begyndende ved indersiden af svangen. Det skæres til så længden passer, men først optrævles en trådende der bruges til hæftning.
---
The tape is glued on along the feather edge, beginning at the inside. The length is cut to fit, leaving a thread end for closing.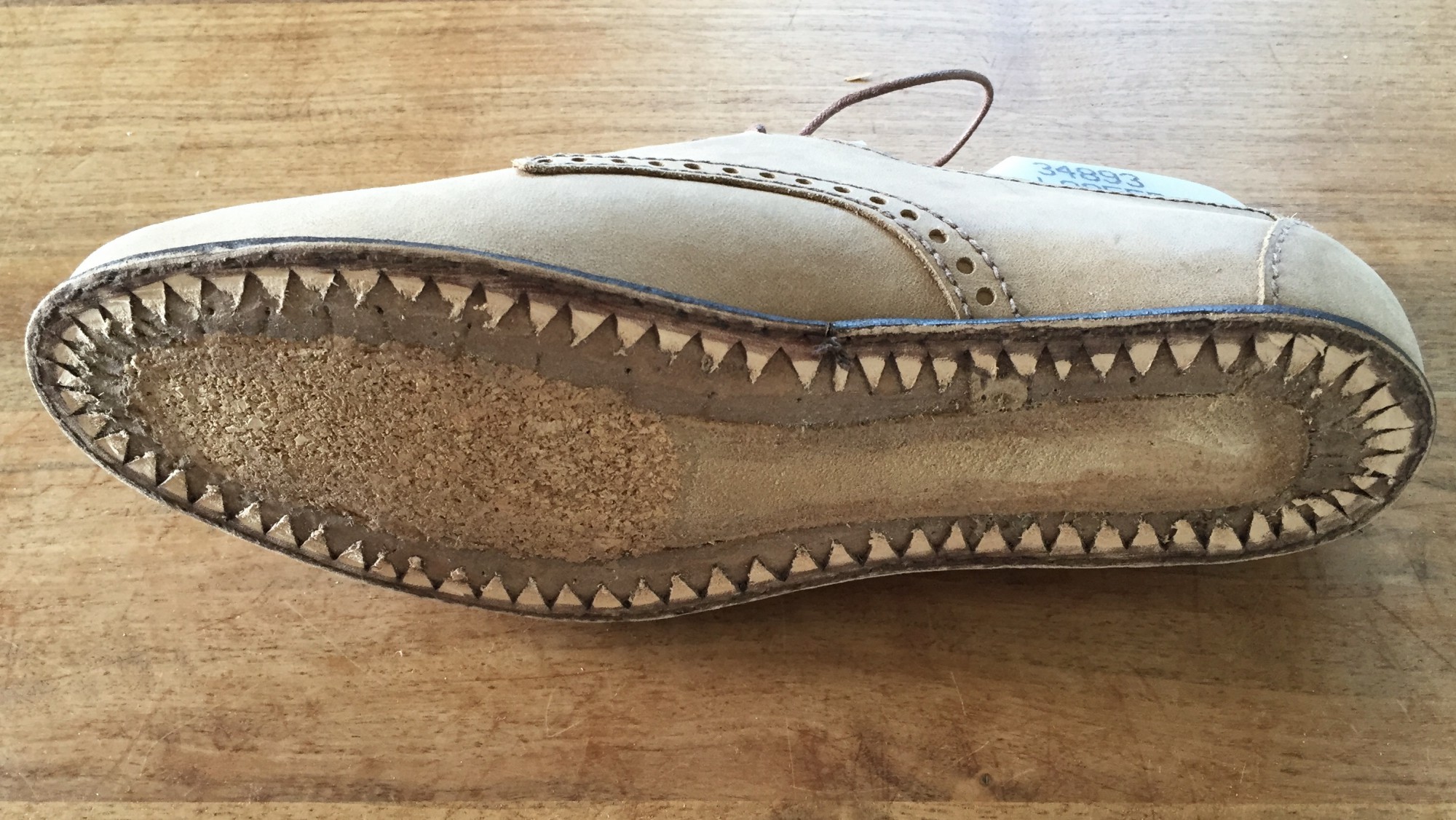 Der hæftes ved at sy et sting henover samlingen. Alle spidserne skærfes og kanten files for at limen til sålen hæfter bedre.
---
A stitch across the gathering closes it off. All the pointed ends are skived and the edge is rasped to make the glue stick better when the sole is attached.