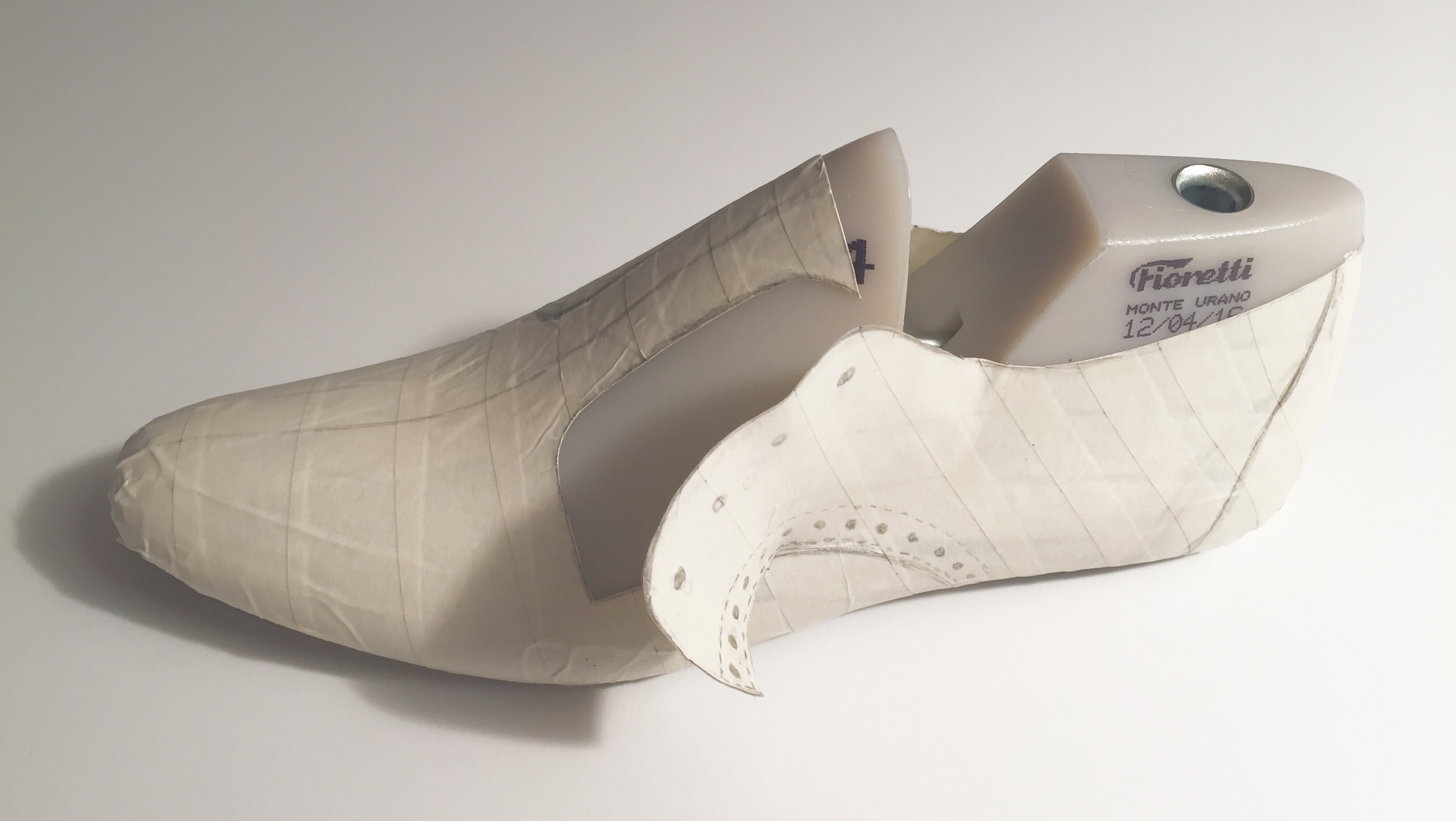 Da jeg var tilfreds med mit design, skar jeg langs stregerne på de enkelte mønsterdele, hvorefter de forsigtigt kunne pilles af læsten.
---
Once satisfied with my design, I cut along the lines of the individual parts of the pattern, allowing them to be carefully peeled off the last.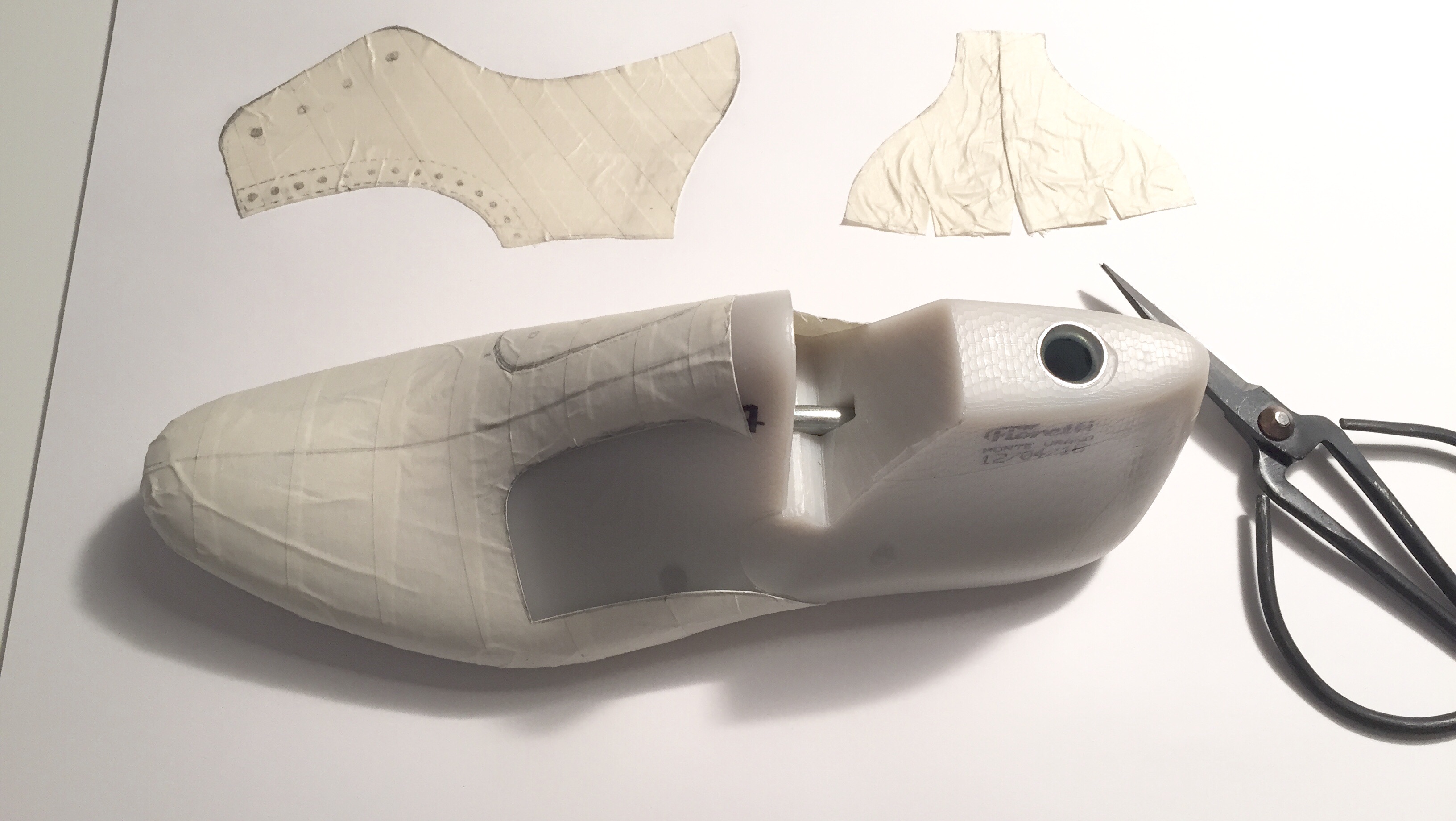 Tape-mønsteret glattes ud mens det klæbes fast på karton.
---
The tape-pattern is smoothed out while tranferred onto cardboard.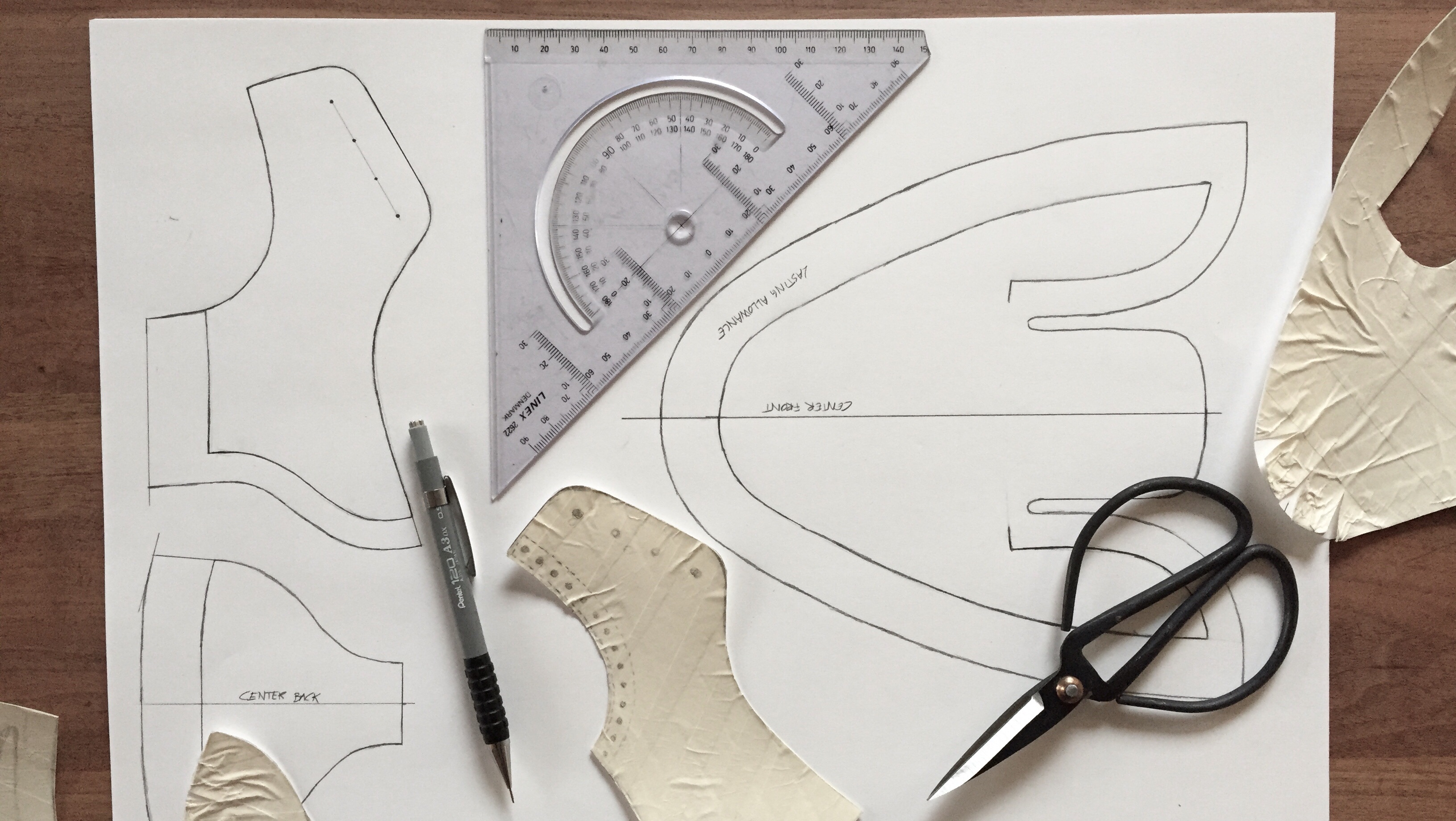 Til sidst rentegnes alle mønsterdele og der tilføjes sømrum og læstetillæg.
---
Finally all pattern parts are finished off, adding seam- and lasting allowance.