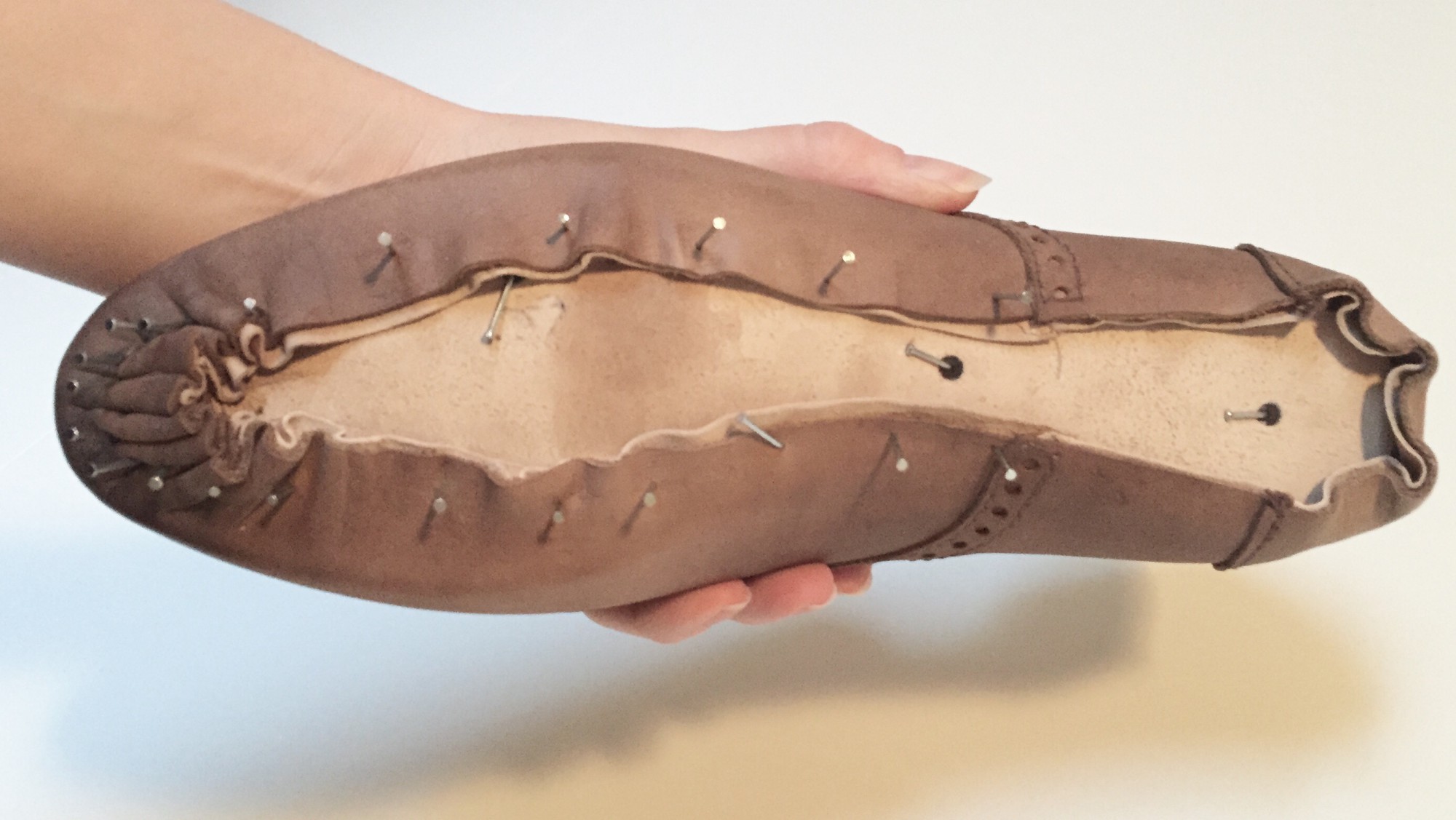 Endelig er jeg nået til den del af projektet jeg har set mest frem til, men samtidig også har været mest spændt på om jeg kunne mestre – læstningen. Det er en møjsommelig proces, som kræver stor tålmodighed. Læderet fugtes med en svamp, hvilket gør det mere elastisk. Yderlæder og foer spændes stramt over læsten med en tang og sømmes fast, begyndende ved tåen. Med skomagerhammeren komprimeres læderets fibre, så det ligger helt glat langs kanten.
---
Finally time has come for the part of this project I have been looking forward to the most, at the same time wondering if I would be up for the challenge of lasting. It is a slow process requiring much patience. Moisting the leather with at sponge makes it more elastic. Outer leather and lining are tightened over the last with a pincer. It is secured with nails, beginning at the toe. With the shoemakers hammer, the leather fibres are compressed, creating a smooth feather line.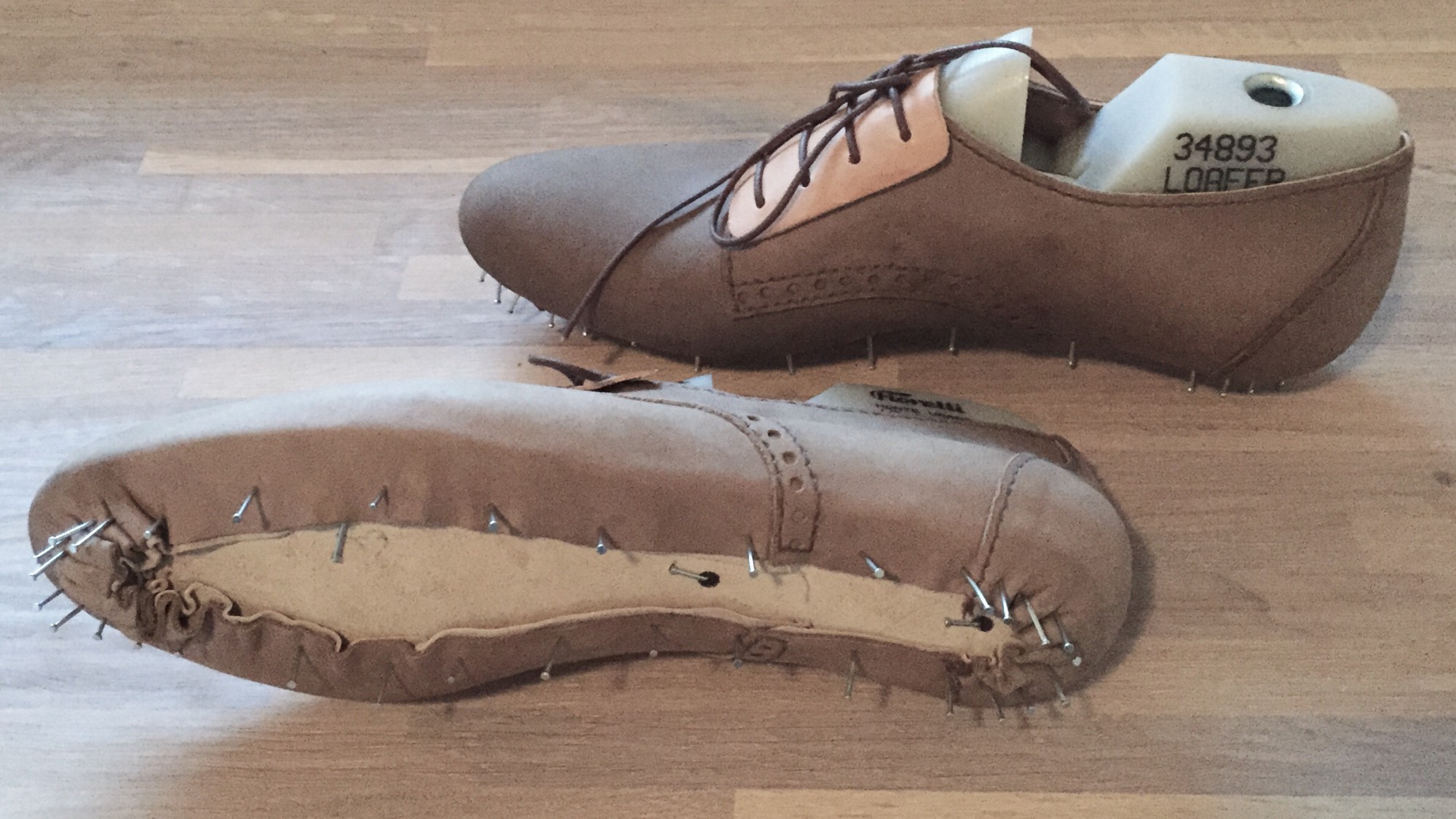 Begge sko er nu læstet første gang og ligger til tørre.
---
Both shoes has now had their first lasting and are left to dry.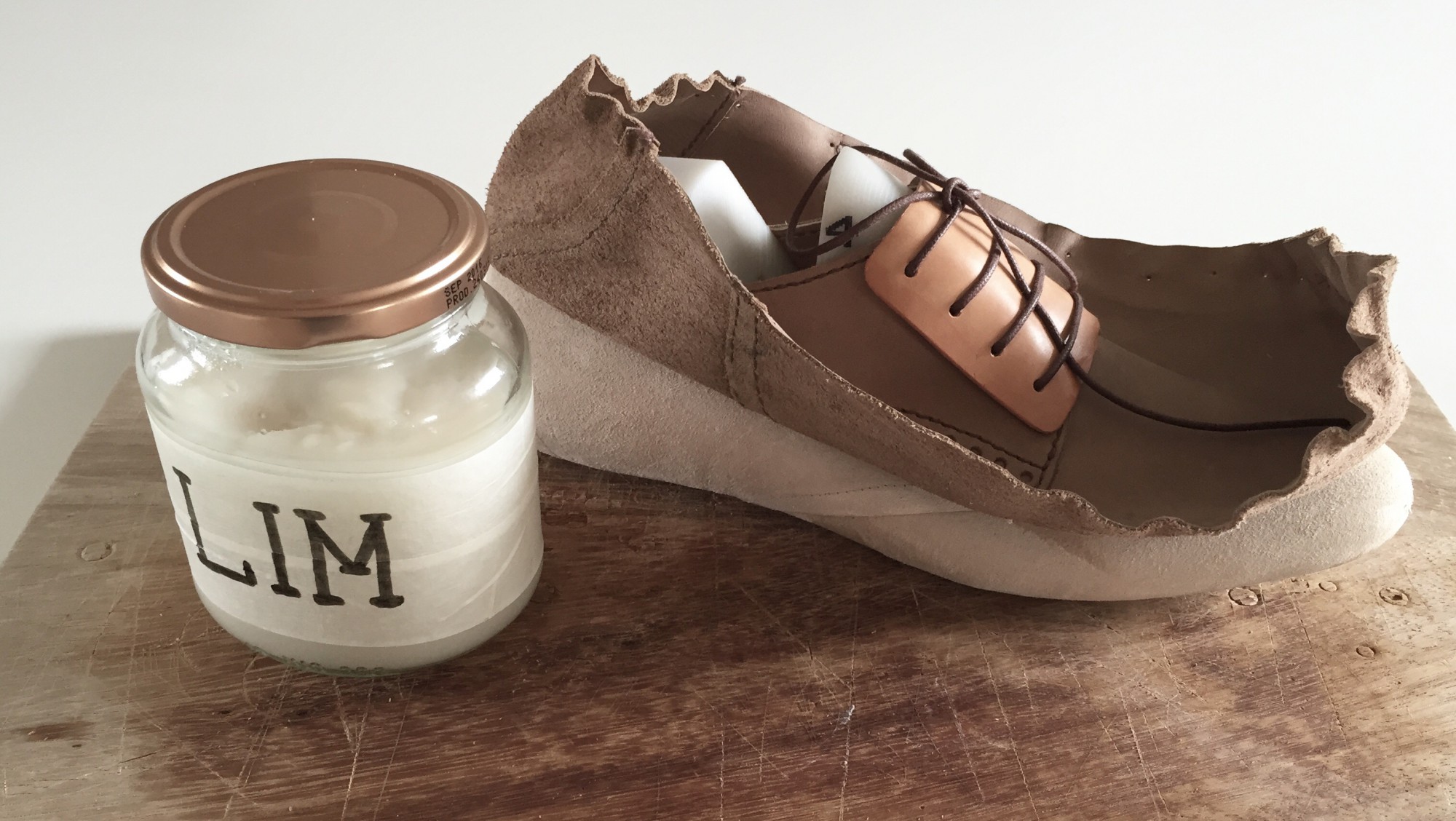 Efter lang tids research, blandt alt fra YouTube til antikke husholdningsbøger, har jeg sammenstykket min egen opskrift på skomagerklister. Den består i al sin enkelhed af mel, vand, sukker salt og eddike. Denne klister skal primært bruges til forstærkninger som jeg vil fortælle meget mere om i mit næste indlæg. Men inden de kan limes på, tages alle sømmene ud og foeret alene læstes og limes fast med melklister under dæksålen.
---
After long time researching, browsing everything from YouTube to antique household books, I put together my own recipe for shoemakers paste. In all simplicity it consists of water, flour, sugar, salt and vinegar. The paste is primarily used for the stiffeners which I will go further into in my next post. But before they can be mounted, all nails are removed and the lining is lasted and glued to the bottom using the paste.