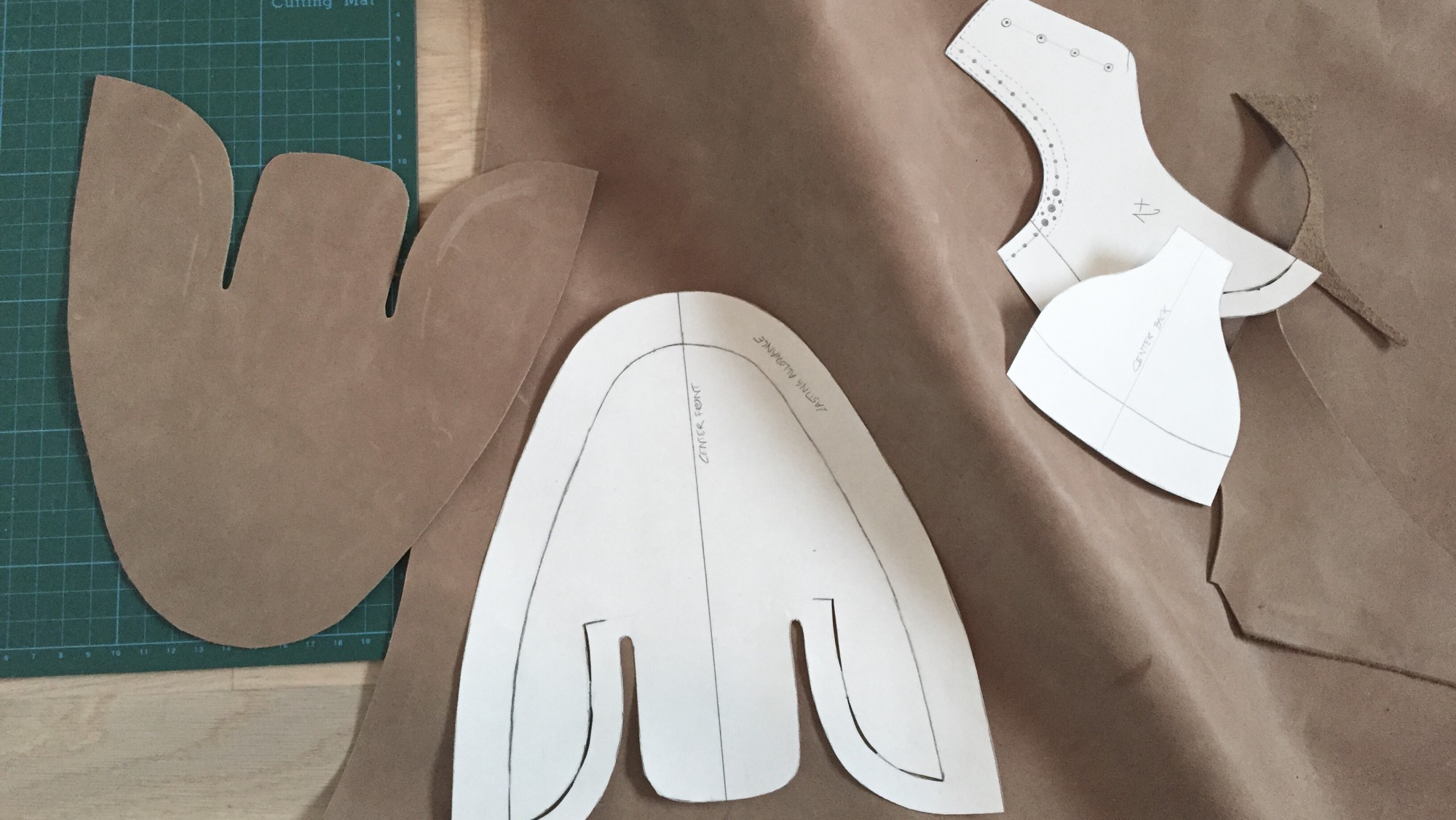 Jeg har valgt et smukt sandfarvet kalveskind med et mat udtryk til dette par sko. Mønsterdelene lægges på, markeres og skæres ud.
---
I have chosen to do this pair of shoes in beautiful sand coloured calf leather which has a matte look. The pieces of the pattern are laid out, marked and cut.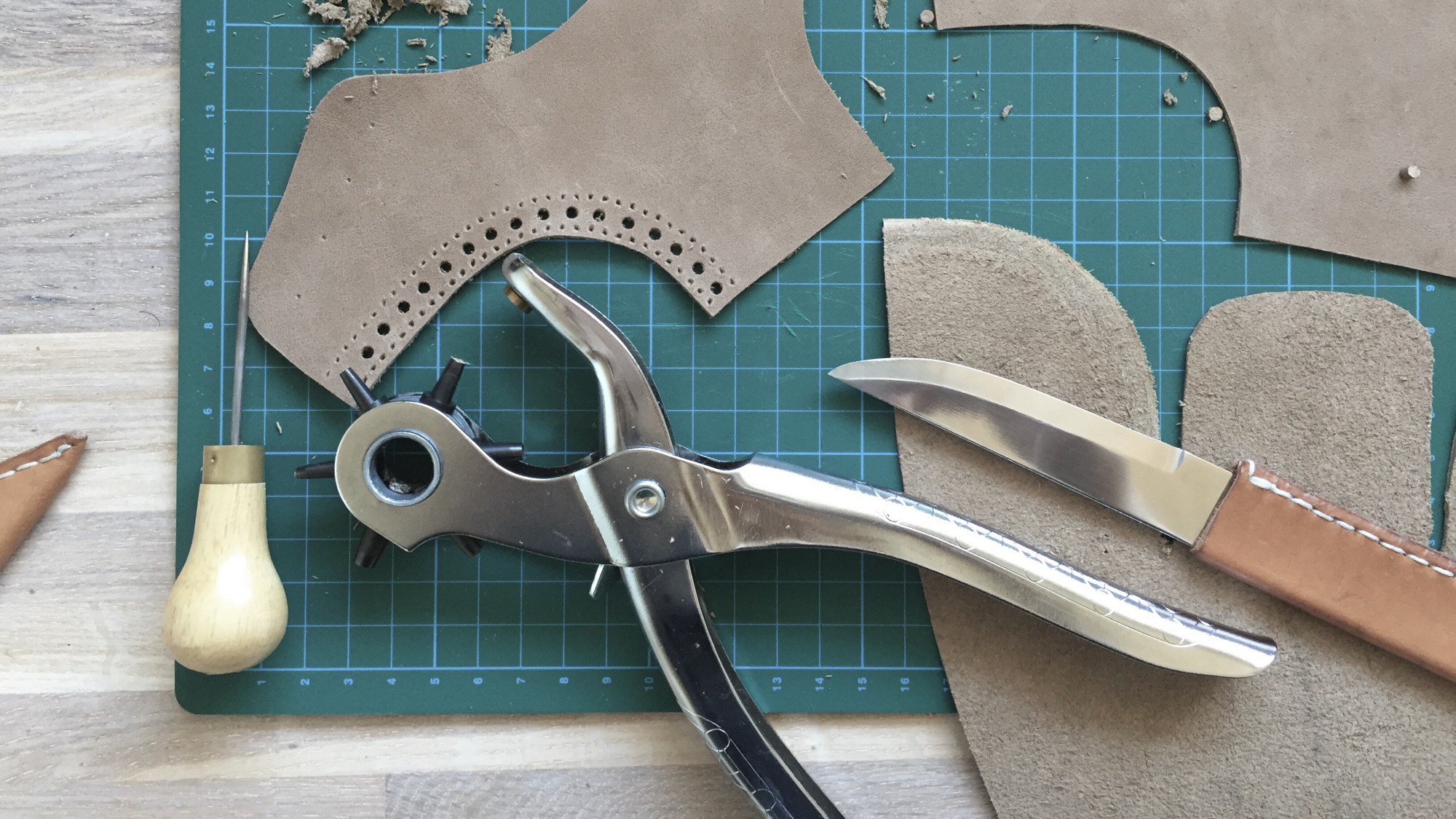 Hullerne til brogue-detaljen punsles ud med en hultang. Det underliggende stykke ved alle sammenføjninger skærfes. Dette betyder at læderet skæres helt tyndt ud mod kanten for at undgå at overlappet ses igennem. En disciplin der kræver en del øvelse og tålmodighed, men vigtigt for den sidste finish.
---
The brogue holes are punched out. The underlaying piece of seams are skived. This means that the leather is cut to nothing at the edges to avoid a visible overlap. A disciplin that demands a great deal of practice and patience, but very important for the final detail.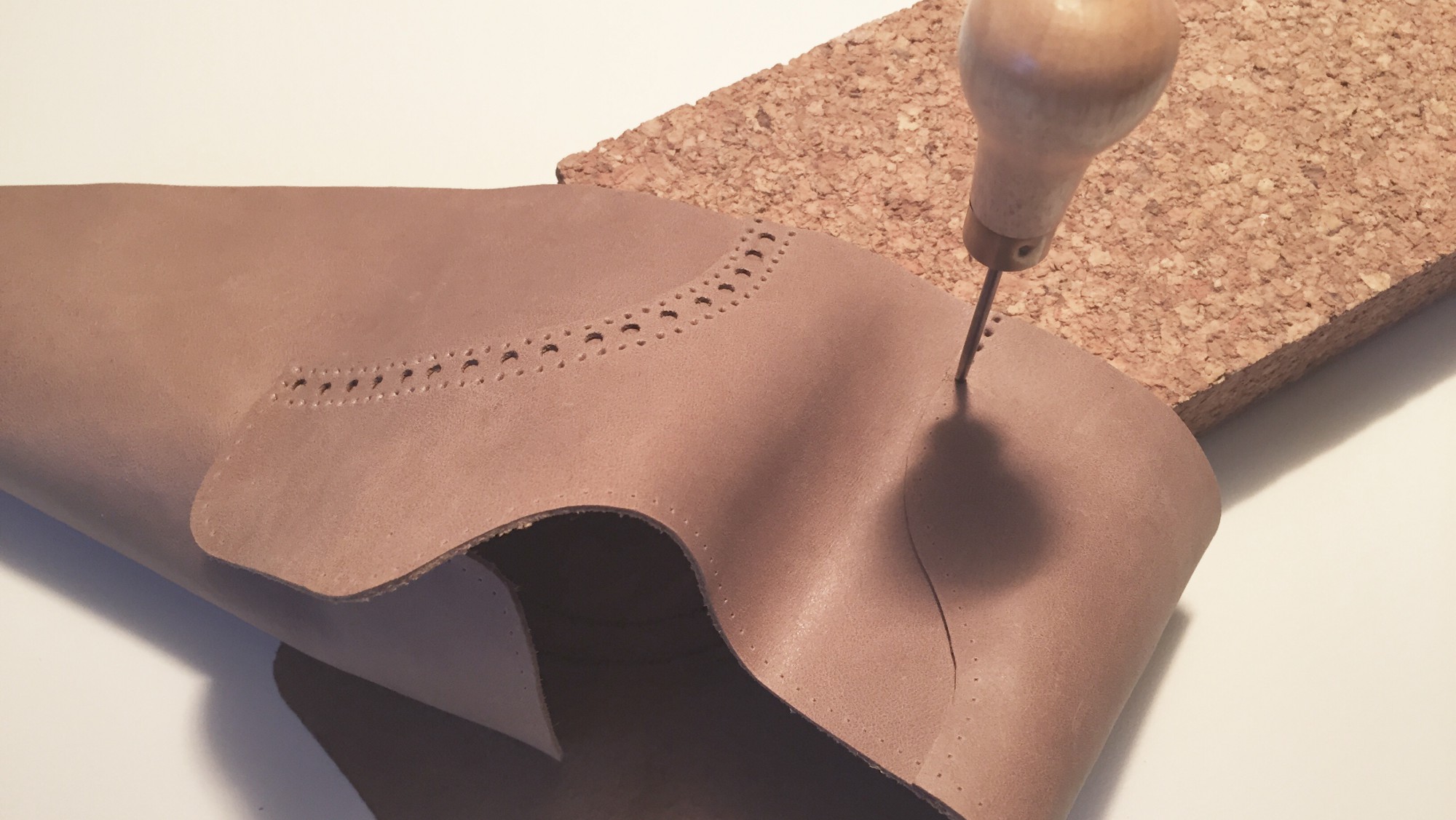 Alle delene limes sammen efter markeringerne. Med et markeringshjul mærkes alle stinghullerne op og hullerne laves herefter med en syl. Så er det snart tid til at sy…
---
All parts are glued together according to the guide marks. The stitch holes are marked with a wheel tool and the holes are made using an awl. Soon it is time for sewing…