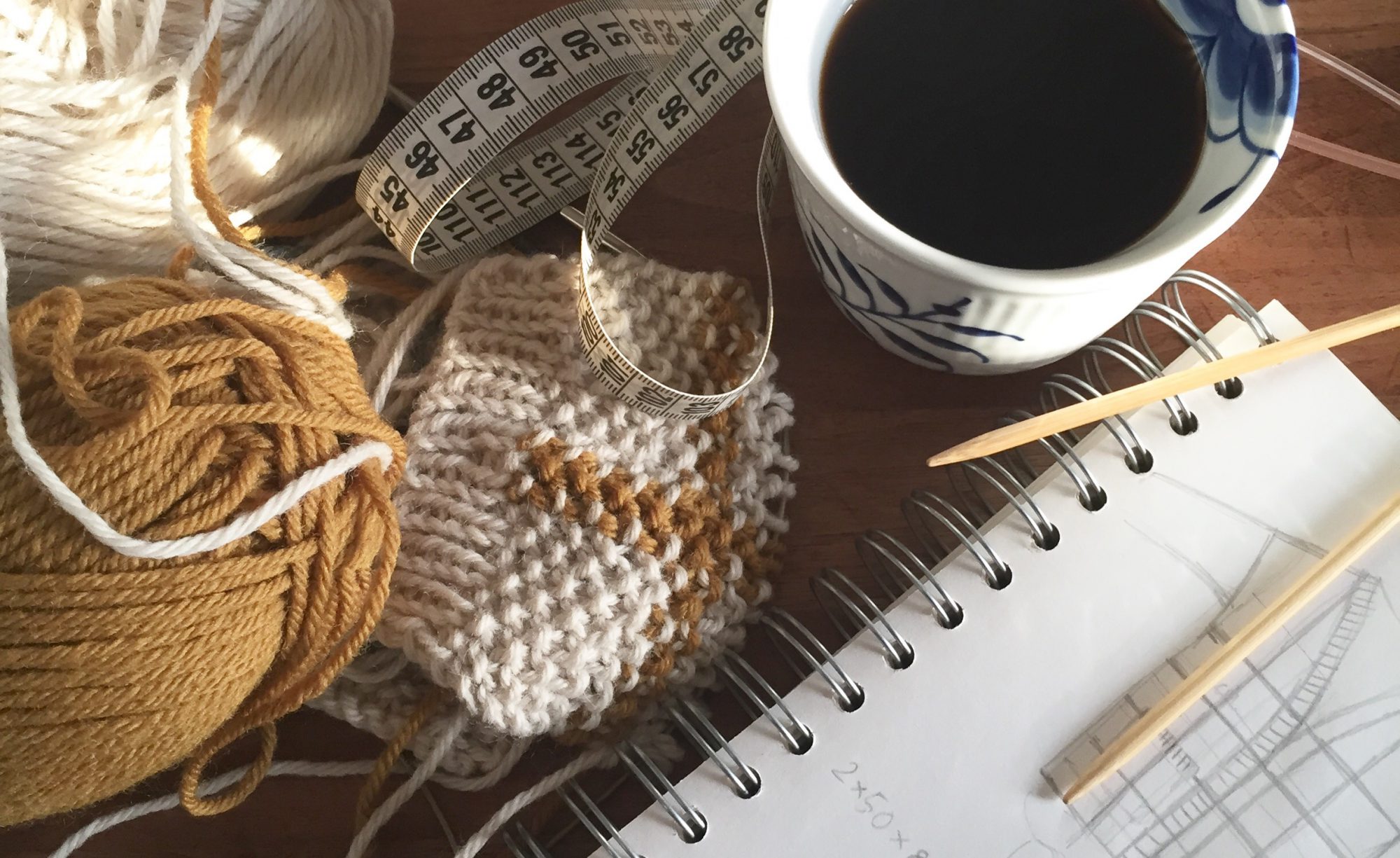 I just finished a long cardigan that has been in the making for a while. I am known for having many projects going on in parallel, and this knit has had to give way for my new passion for shoemaking. Nevertheless it is now off the needles, mounted, washed and blocked. I never knit from a pattern but make it up as I go along. Usually I draw a quick sketch and knit a lot of samples until I get the exact gauge and effect I want. I always wash or steam the final sample before counting the stitches and finally is able to make the calculations for my project.
For this cardigan I wanted a very large check with the effect of being a rough weave. This, I was able to achieve by knitting the whole sweater in moss stitch, and knitting the first and last stitch in the vertical stripes alternate light and mustard coloured. The yarn I used for this is Filcolana Peruvian Highland Wool colour 977-Marcipan and 136-Mustard bought at the local shop Garn10.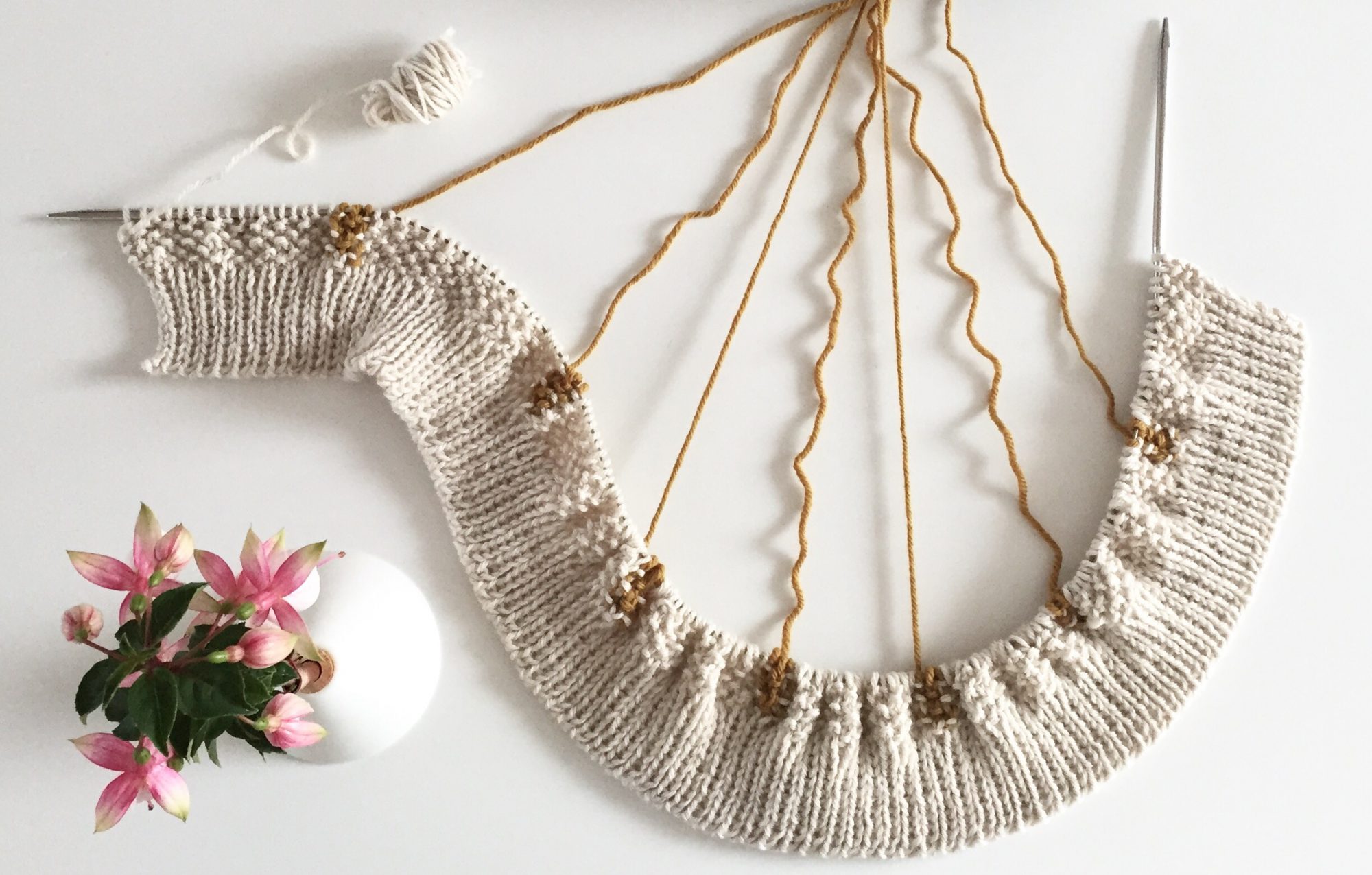 To avoid having to follow the mustard yarn through behind the large checks, I divided the yarn into 8 balls, equivalent to the 7 vertical stripes and one for the horisontals. It was a bit of a struggle keeping track of them all, but absolutely a beautiful solution.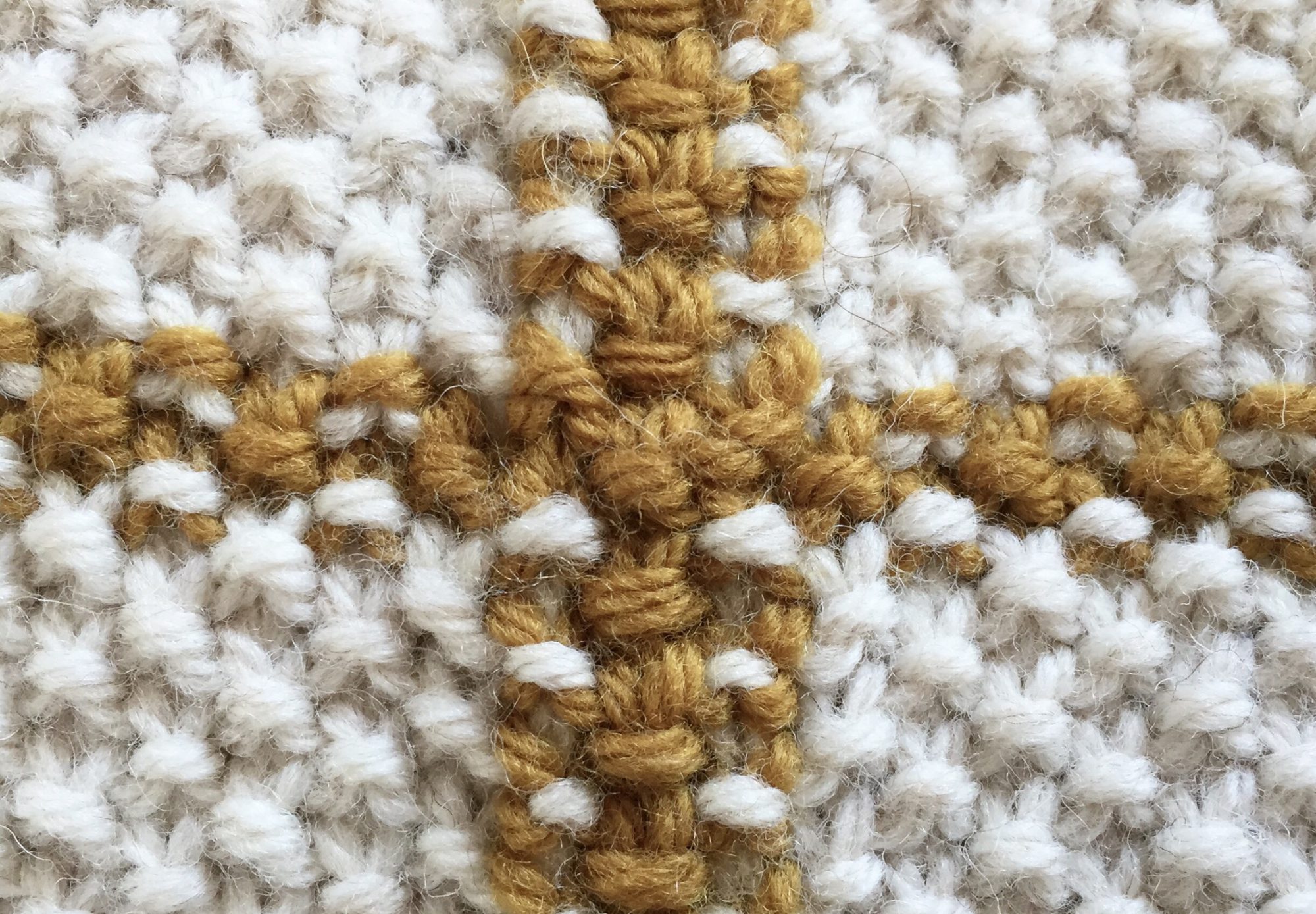 A close up of the check.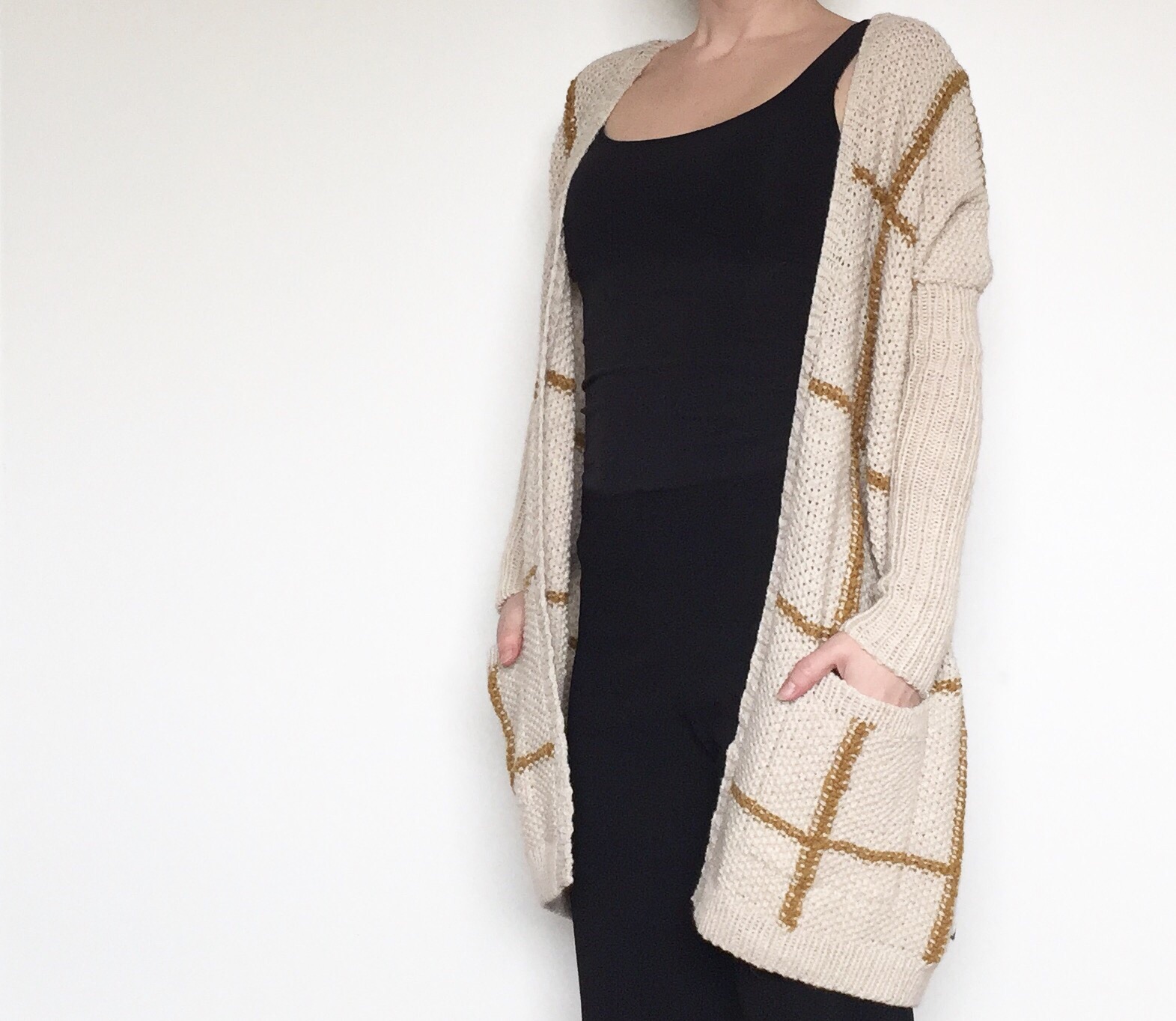 And the final cardigan. The slim sleeves makes a great contrast to the oversize body and the dropped sleeves. I think I am gonna move into this one for the next couple of months when the weather is very shifting and maybe just as an alternative jacket for the cool spring mornings. Finally a video of the Italian bind off that I have used for both sleeves, pockets and the long rib selvedge. This is my absolut favourite for 1X1 rib for its elasticity and sharp looking edge.