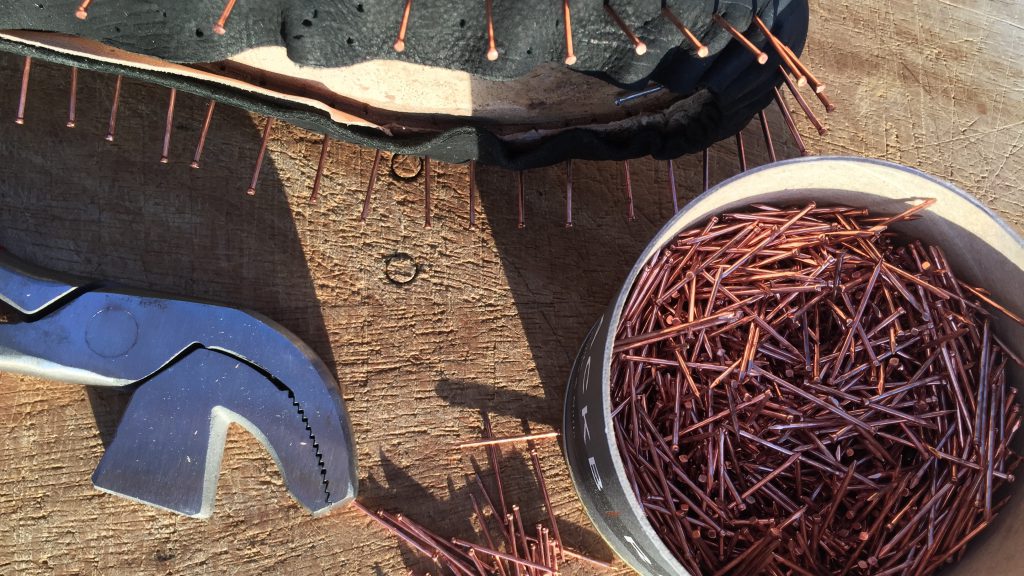 I have really been looking forward to lasting my boots and breaking in my new beautiful lasting nails. It might seem a bit geeky to obsess about the aesthetics of something as practical as nails, and actually it wasn't until I saw these copper plated lasting nails on Instagram, I realized that I would not be able to live without fabulous nails.
Blackbird
is a series of products, specially develoved for hand shoemaking and other creative purposes. I have acquired a selection of their many different nails, in various metals and shapes, that I am just waiting to find a purpose for using. My first experience with the slender lasting nails is really positive. They are easy to work with as they have a good length without bending too easy. And did I mention how beautiful they look?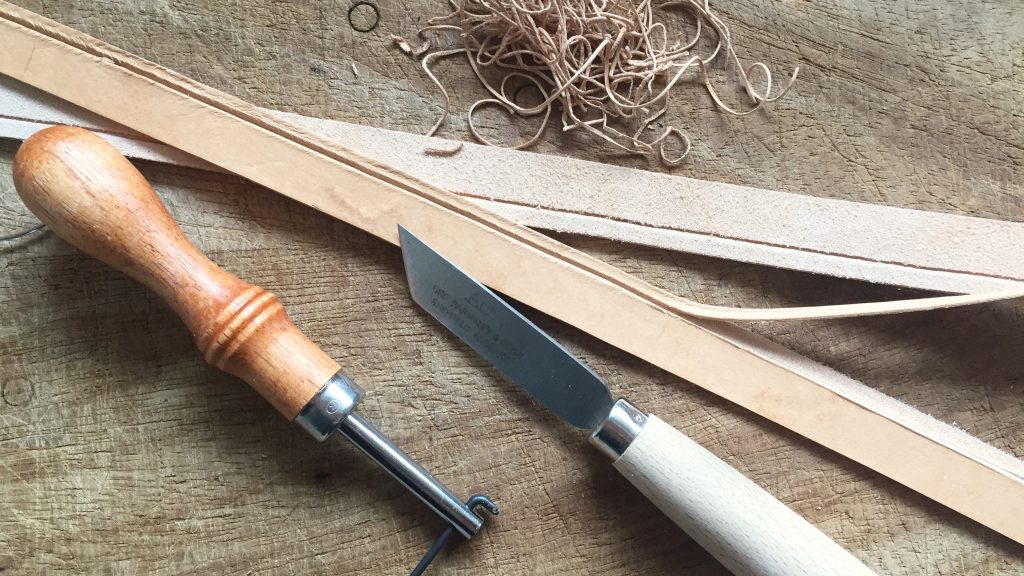 I prepare the welt by skiving the edge at one side and cutting a groove on the other. They are left to soak in water for a couple of hours to soften them.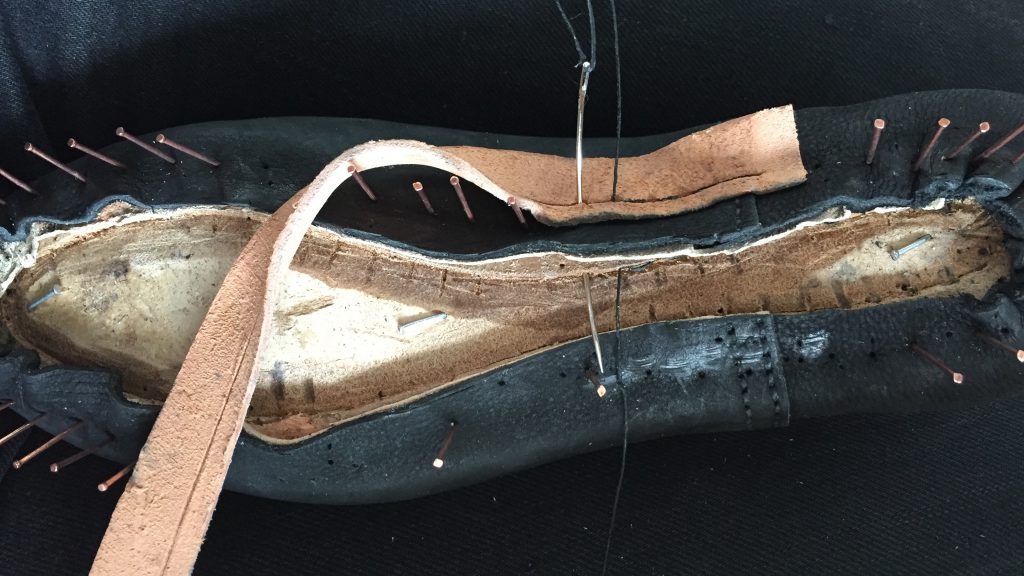 The holes in the holdfast are refreshed with a curved awl, at the same time making a hole in the upper and the welt. All parts are sewn together using two curved needles.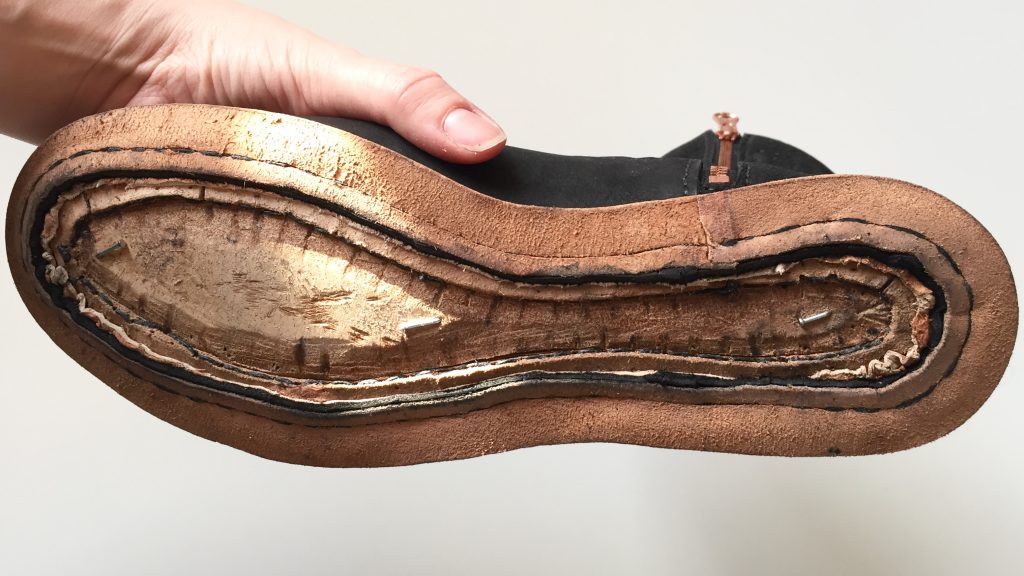 Finished welting. It was a tough job, but I am very satisfied. I kept getting better along the way, so I think my second boot will be a little bit easier.