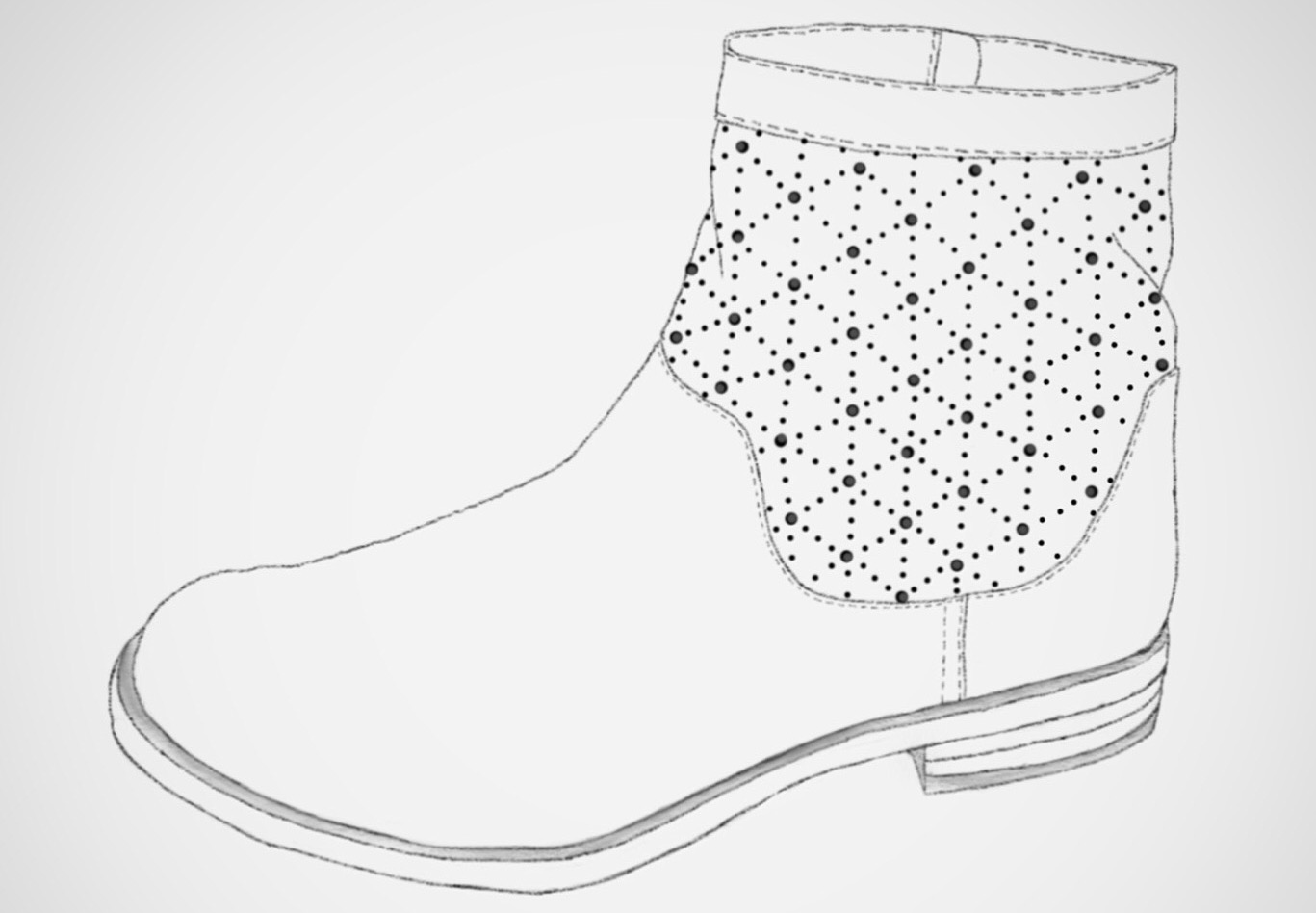 Så har jeg kastet mig ud i et nyt skomagerprojekt. Denne gang et par korte støvler med lynlås. På skaftet vil jeg lave et blondelignende hulmønster. Herover ses en skitse fra min designproces.
---
I am off to a new shoemaking project. This time it is a pair of short zipper boots. On the shaft I will be making a lacelike brogue pattern. Above is a sketch from my design process.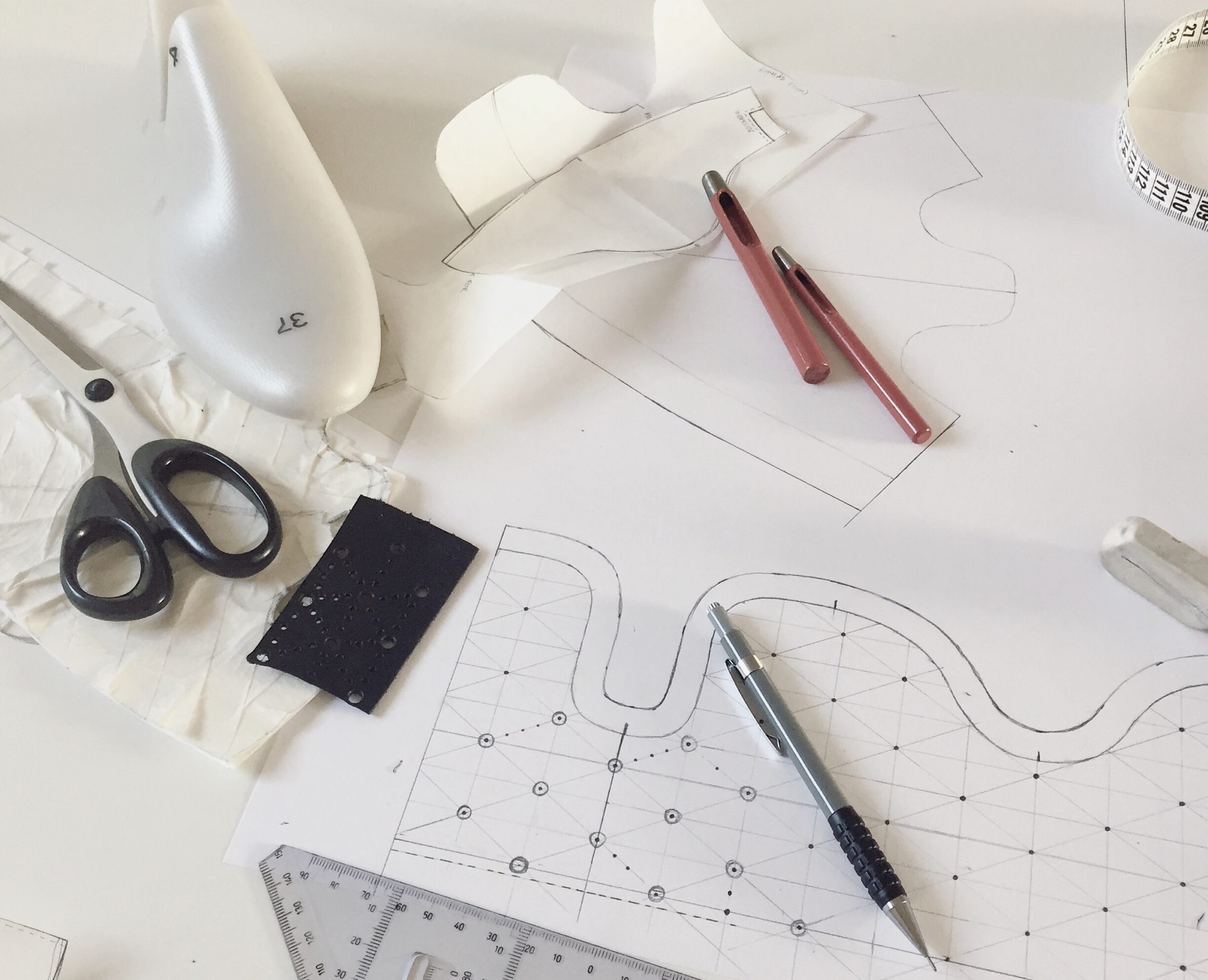 Læsten er tapet, mønsterdelene optegnet og skåret og her arbejder jeg med placering af hulmønsteret. For en mere detaljeret beskrivelse af udviklingen af et skomønster, kan du se dette tidligere indlæg.
---
The last has been taped, the pattern is drawn on and cut out. Here I am working on the placement of the hole pattern. For a more detailed description on the development of a shoe pattern, see this former post.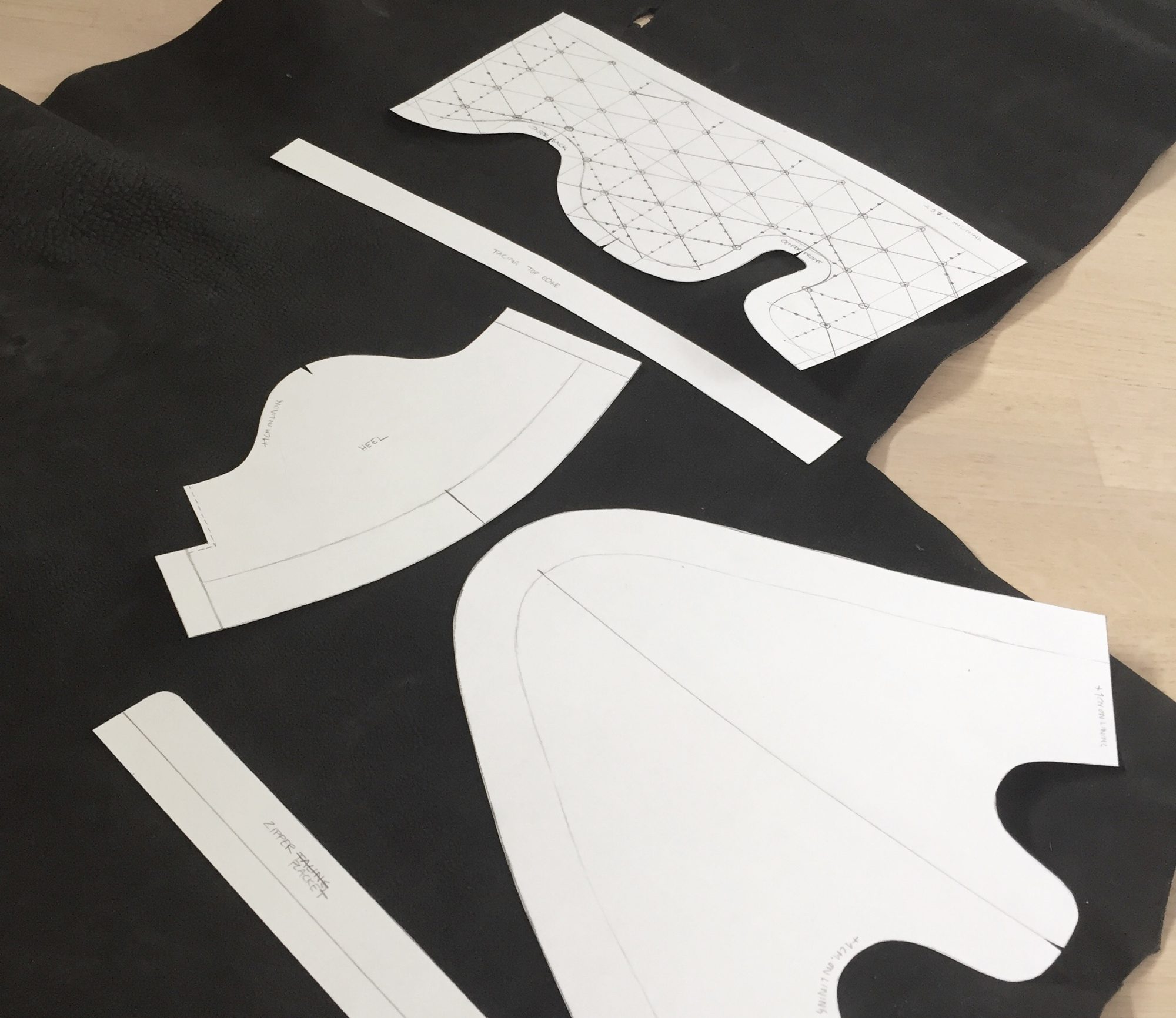 Mønsterdelene lægges på skindet og skæres ud. Jeg har valgt et lækkert, kraftigt men blødt sort koskind med masser af struktur og charmerende uregelmæssigheder.
---
The pieces are placed on the hide and cut out. For these boots I have chosen a nice, heavy yet soft black cow leather with lots of grain structure and charming irregularities.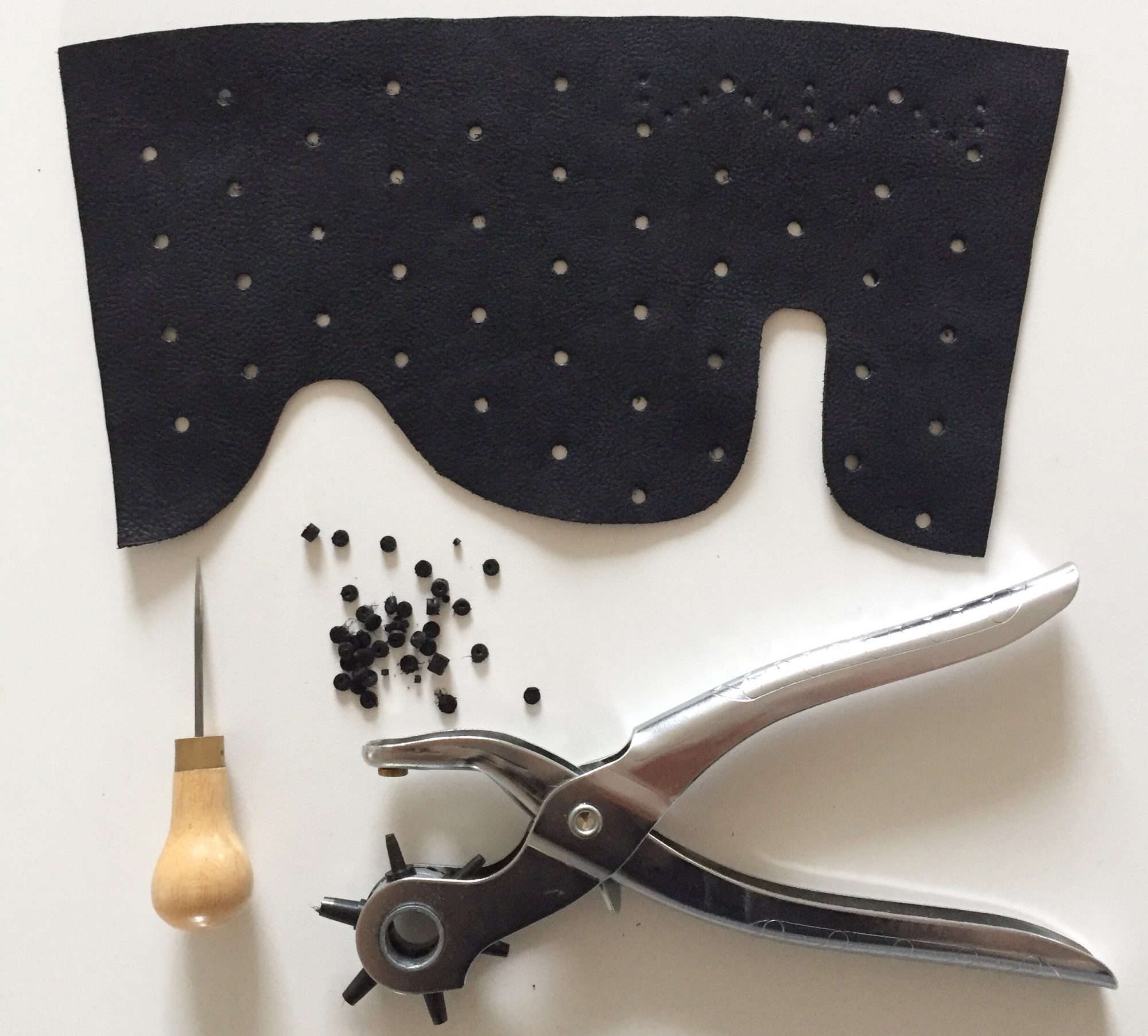 Hulmønsteret udstanses… et noget langvarigt projekt, men jeg tror det bliver anstrengelserne værd.
---
Lace broguing… a somewhat time consuming task, but I believe it will be worth my while.