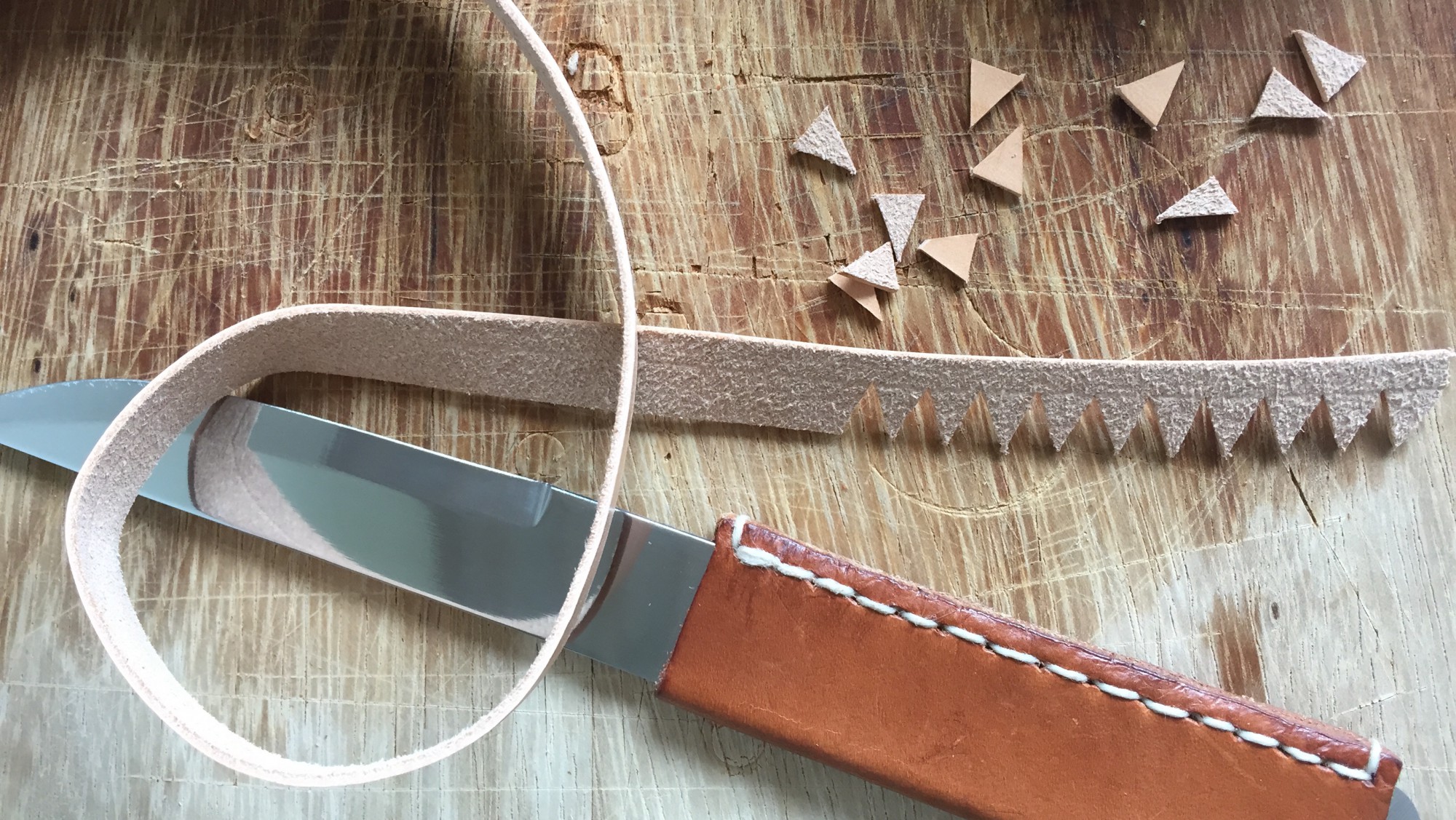 Til dette første par "rigtige" sko jeg laver, har jeg valgt en limet sålkonstruktion. Den mere avancerede randsyede version vil jeg helt sikkert prøve kræfter med senere, men man skal jo starte et sted. Til dette kan man købe færdiglavet randbånd i metermål, men jeg har lavet dem selv, primært fordi jeg ikke kunne finde det andre steder end i amerikanske eller australske webshops, og havde ikke tålmodighed til at vente på det. Der skæres hakker langs den ene kan på en strimmel af tyndt læder. Dette gør, at båndet er fleksibelt nok til at kunne limes langs buen på tå og hæl.
---
For this first "real" pair of shoes I am making, I have chosen a cemented construction. I am sure I will be trying my luck with the more advanced goodyear welted version later on, but one has to begin somewhere. It is possible to buy premade rand tape by the inch, but I made my own, primarily because I could only find them in Australian and American webshops, and didn't have the patience to wait for it to arrive. The edge of a thin leatherstrap is cut to make it flexible enough to be glued along the curve of the heel and toe.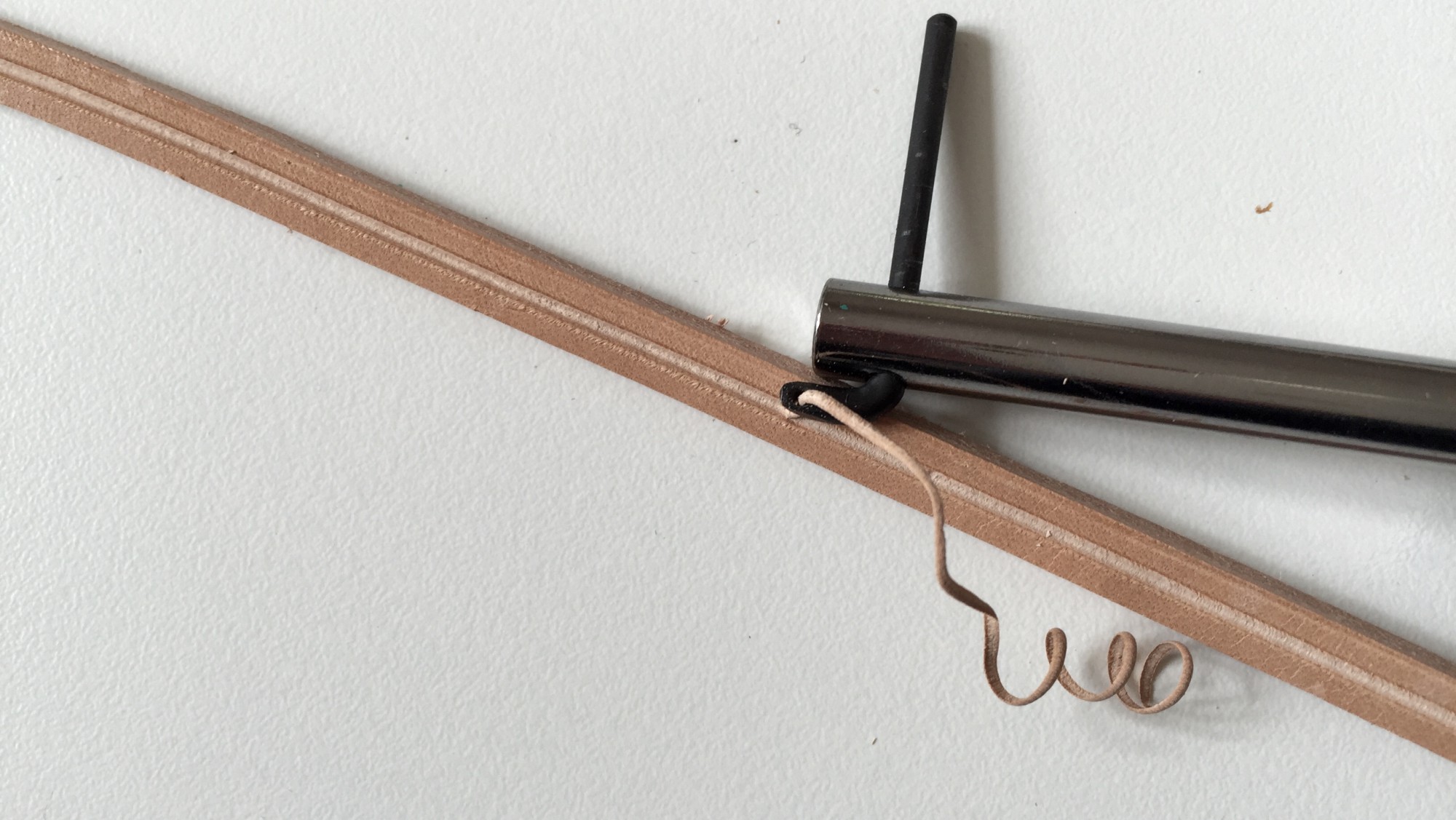 Der skæres en rille i en smallere læderstrimmel.
---
A groove is cut in a narrower leather strap.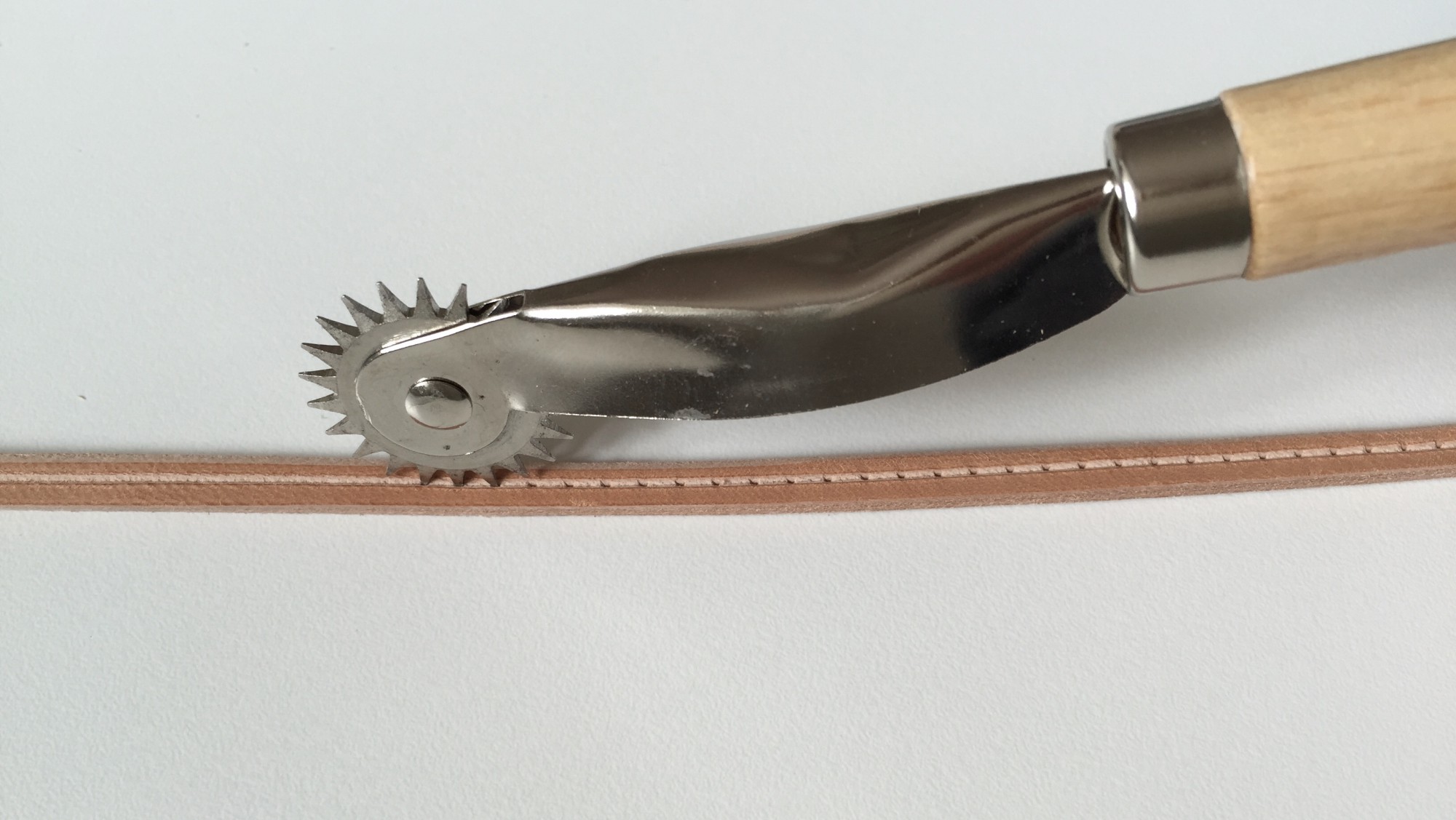 Der markeres til syhuller.
---
Marking for stitch holes.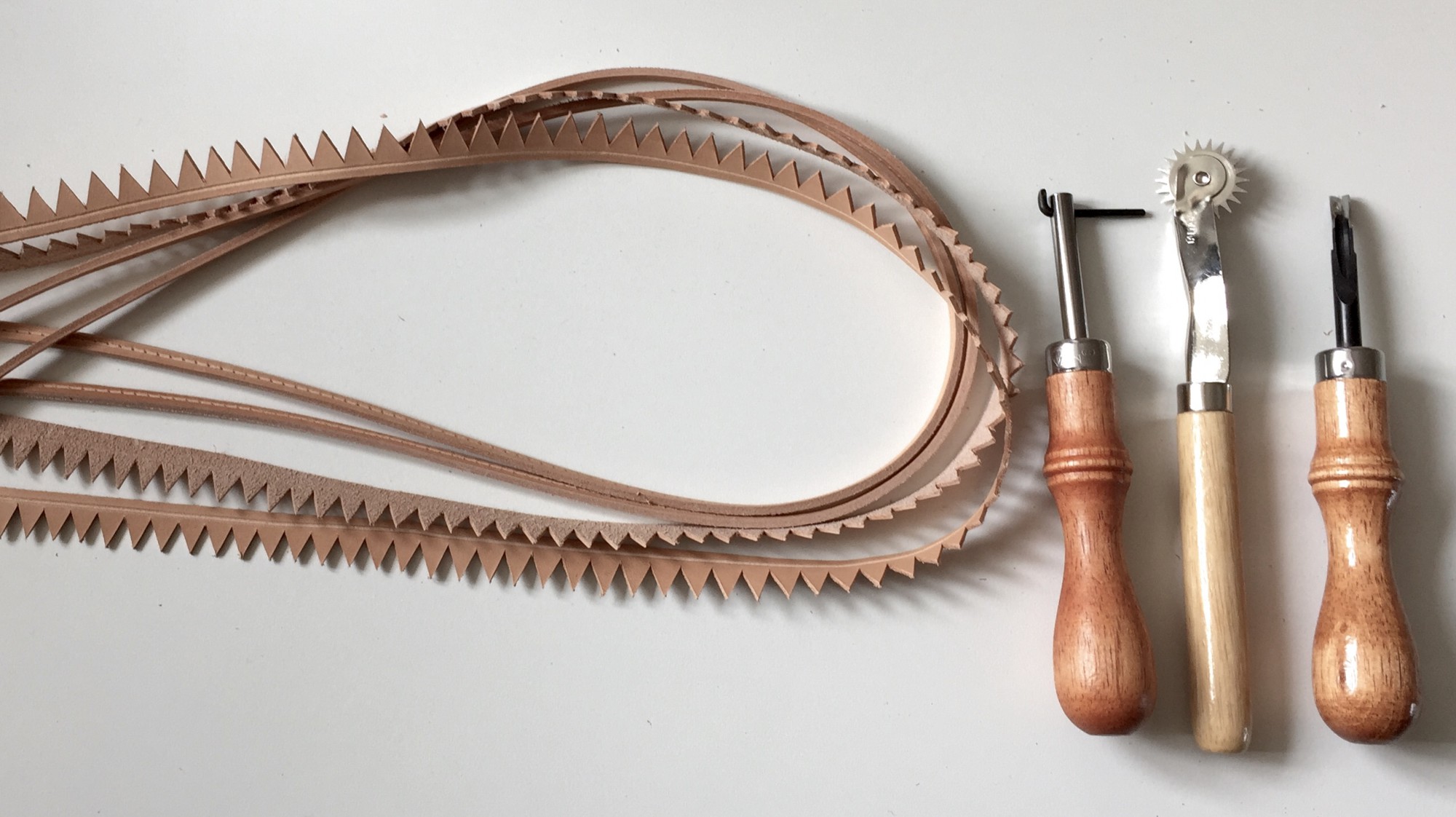 De to færdige strimler limes sammen.
---
The two finished straps are glued together.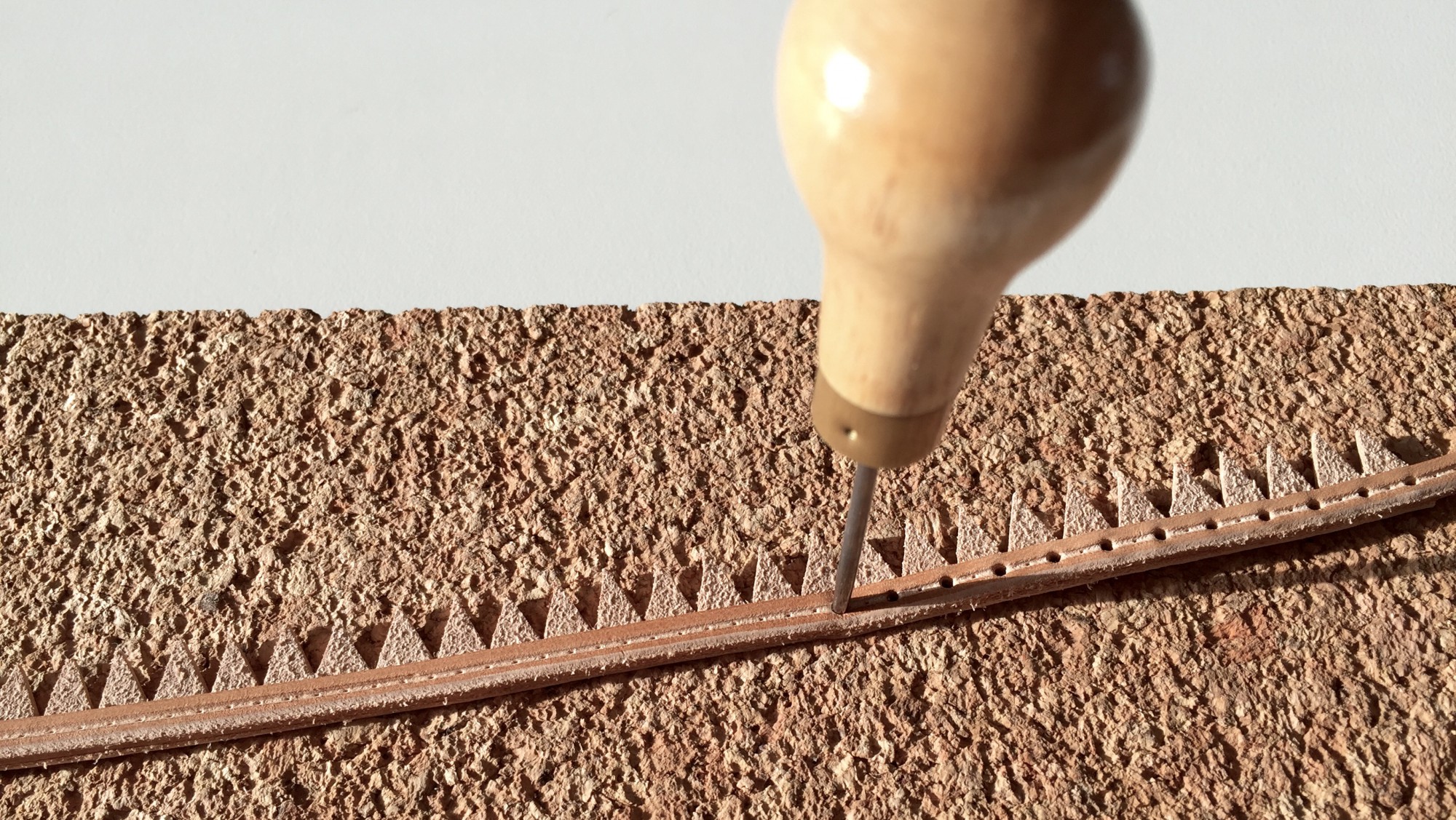 Sømhuller laves med en syl. I næste indlæg vil jeg vise hvordan randen monteres efter at være blevet syet og indfarvet.
---
Stitch holes are made with an awl. Next time I will show how to fix the rand after sewing and dyeing.