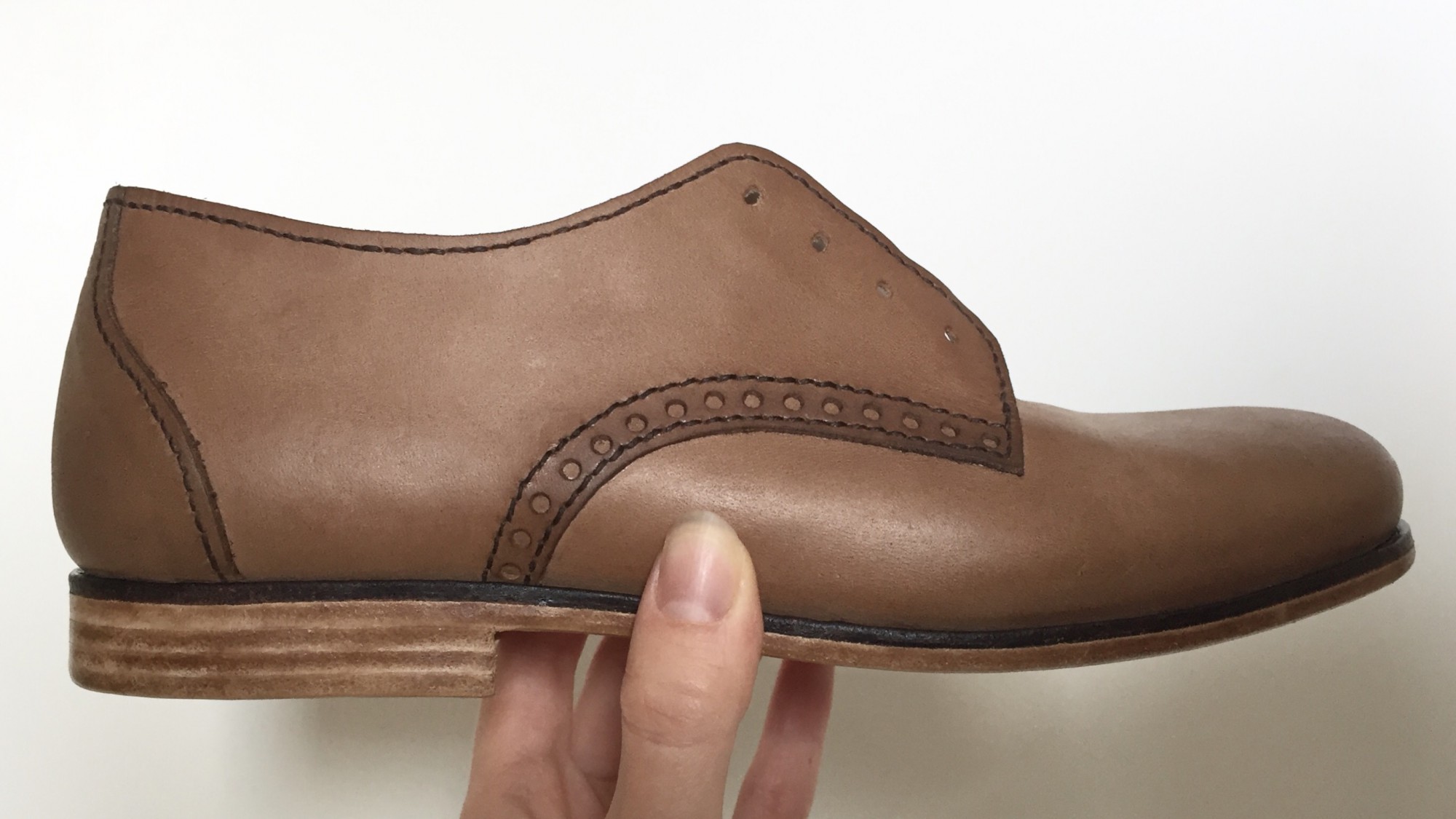 Jeg gjorde det sgu! Nu er der kun de sidste detaljer tilbage før jeg har bestået den kreative prøve, jeg har sat mig selv på. Det har været en kæmpe udfordring, men dermed også tilsvarende en stor personlig sejr for mig, at det er lykkedes mig at lave et par helt gennemført håndlavede sko alene baseret på egen research på nettet. Jeg har uden tvivl brugt længere tid på, at undersøge teknikkerne end faktisk at lave skoene. Jeg er ovenud tilfreds med resultatet. Efter at have taget læsterne ud, har jeg lavet en indersål af et tyndt lag kork, dækket med foerlæder. Og for den sidste finish har skoene fået en grundig omgang skocreme. Med lidt brun narvsværte har jeg fremhævet hulmønsterdetaljen og sømmene.
---
I did it! Only a few finishing touches left to do before I have passed the creative test I have put on myself. It has been a great challenge, thus an equally great personal victory for me to have managed to make my own genuinely handmade shoes, based on research on the internet alone. No doubt, I have spent more hours researching than actually working on the shoes. I am very satisfied with the result. After removing the lasts, I made an insole of cork covered with lining leather. For the fininshing touches, the shoes have been given a clear polish and the seams and brogue details are enhanced with a small amount of brown leather dye.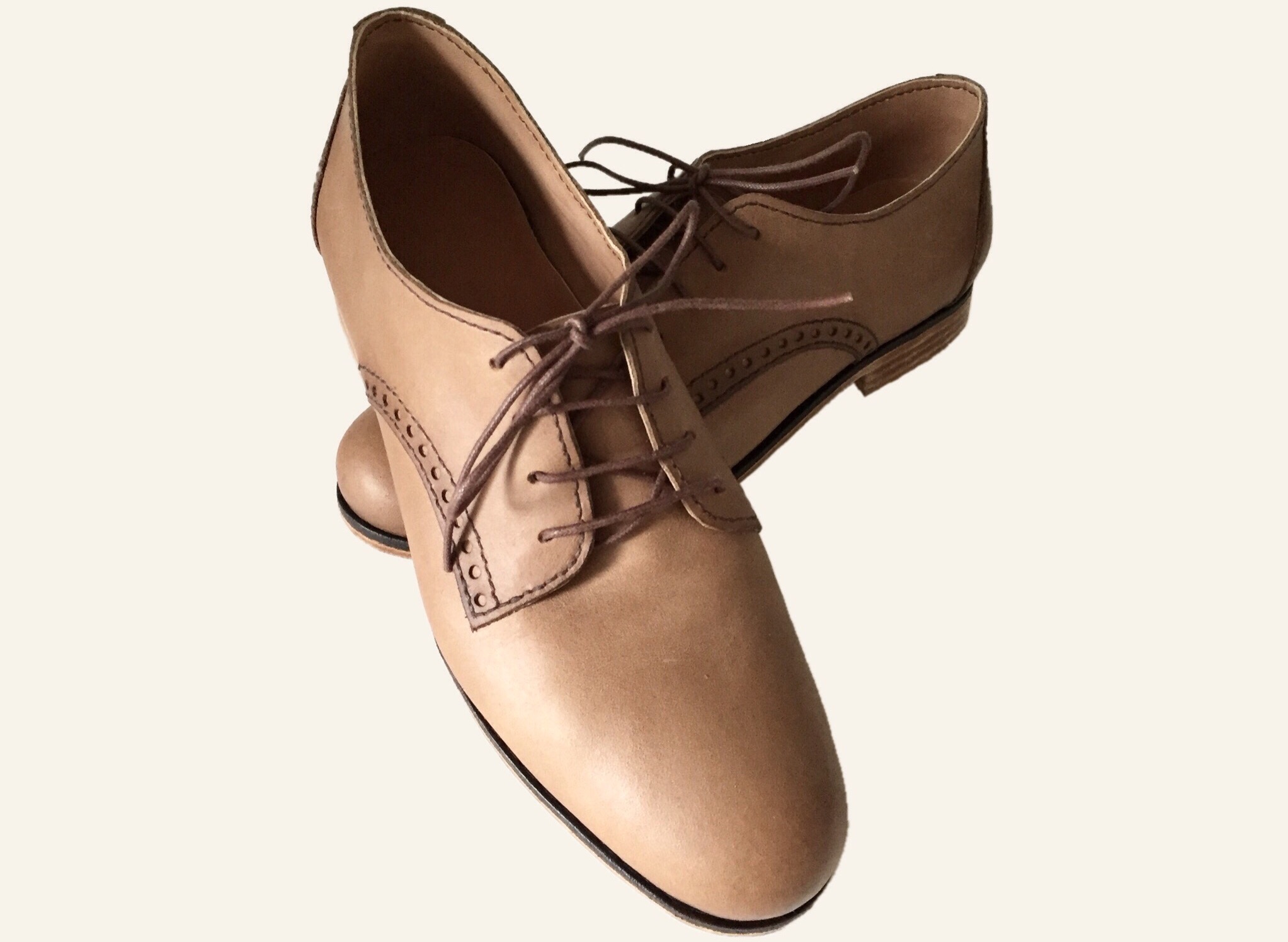 De færdige sko!
---
The finished shoes!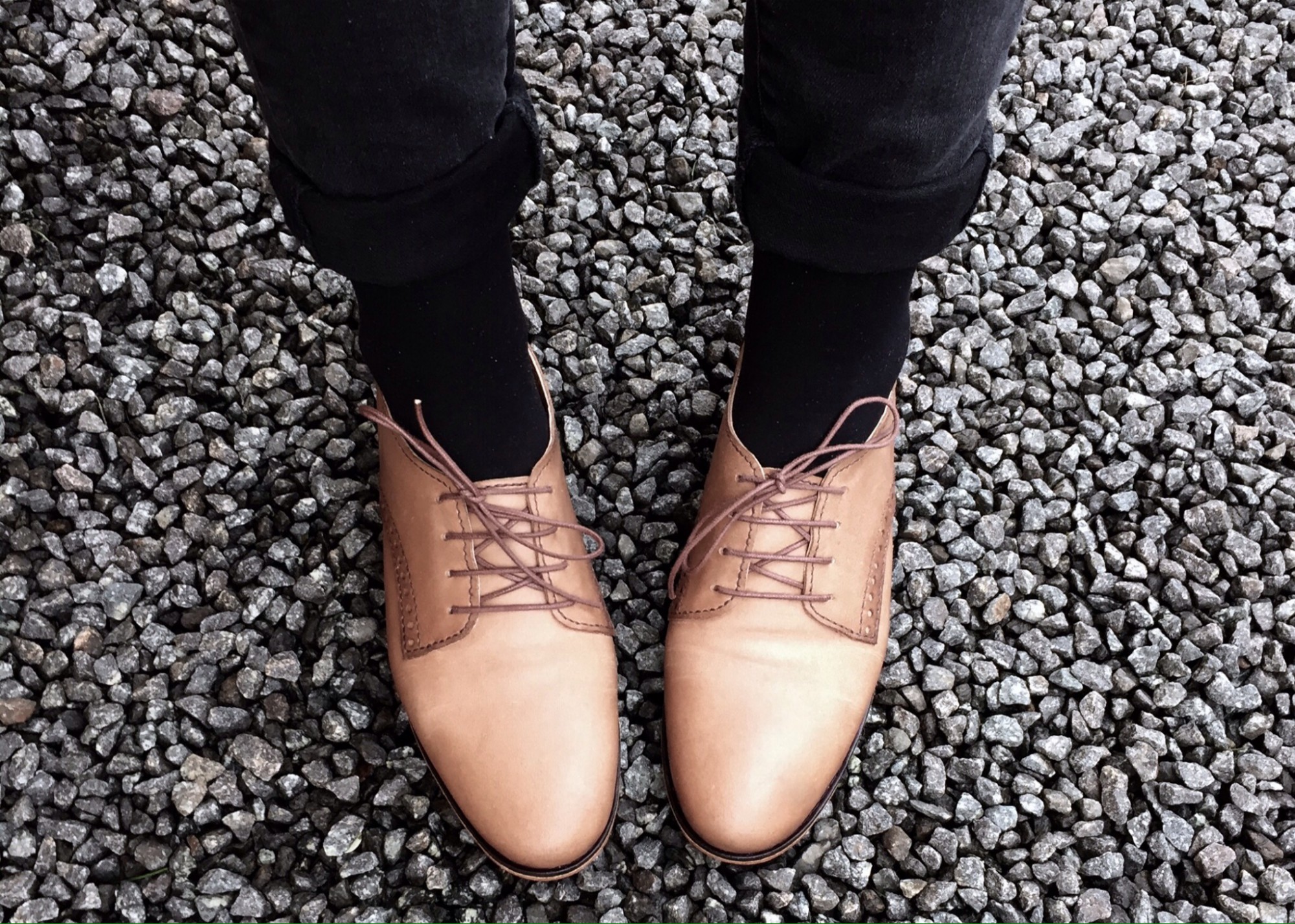 Og til sidst lige et billede fra en stolt første dag i nye hjemmelavede sko. Til min store glæde har de vist sig at være fantastisk behagelige at gå i. Det bliver helt sikkert ikke det sidste par sko fra disse spæde skomagerhænder.
---
And finally a picture from a proud first day wearing new homemade shoes. I was very happy to find that they are very comfortable to wear. These shoes will definitely not be the last from these rookie shoemaker hands.