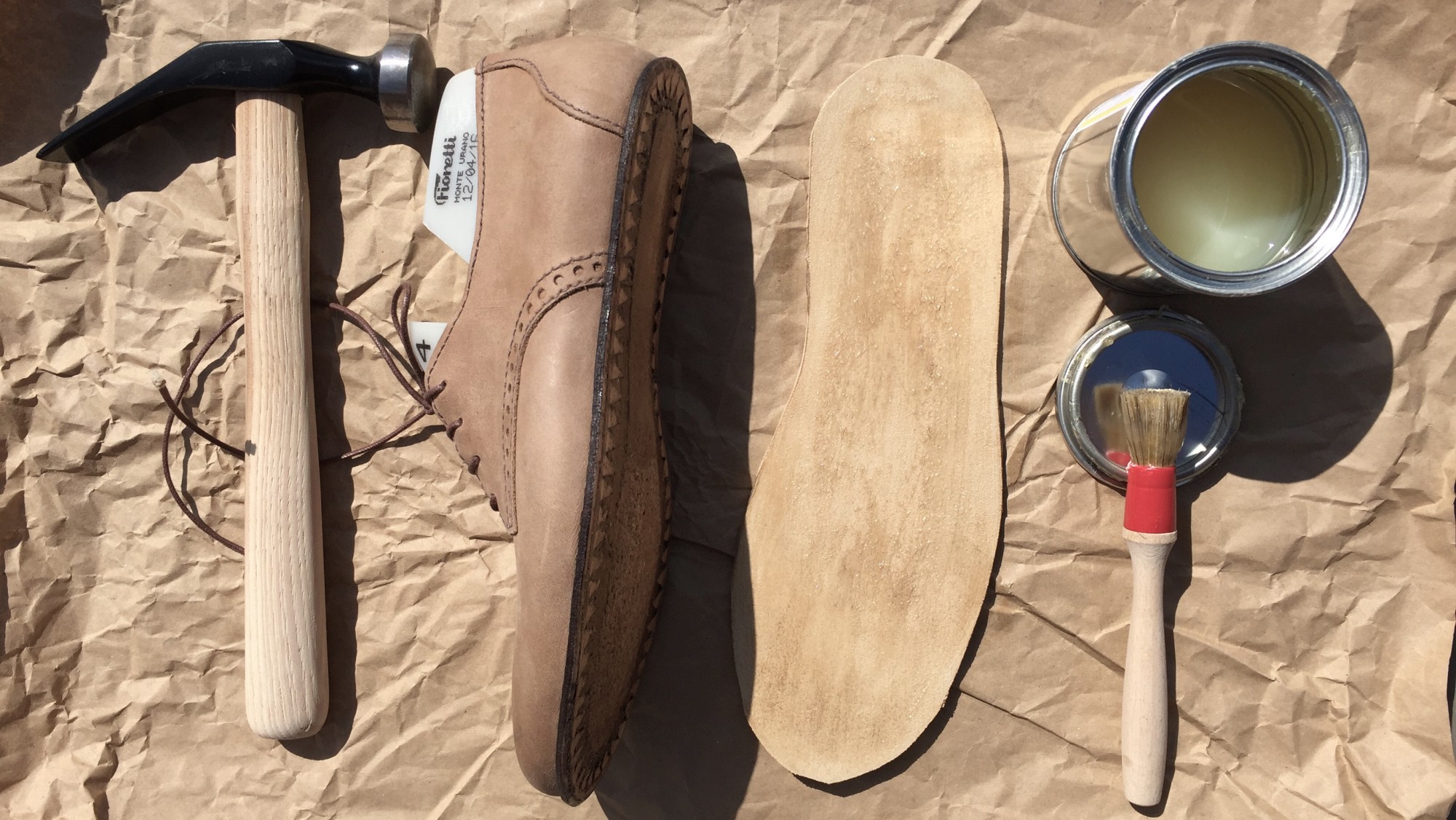 Det er nu blevet tid til at lave sålerne på mine oxford sko. Et stykke sålelæder skæres til, så det er lidt større end skoens bund. Inden sålen limes på med kontaktlim, slibes begge sider med sandpapir.
---
It is time for making the soles of my oxford shoes. A piece of sole leather is cut a little bigger than the bottom of the shoe. Before the soles is glued on with contact cement, both sides are sanded down.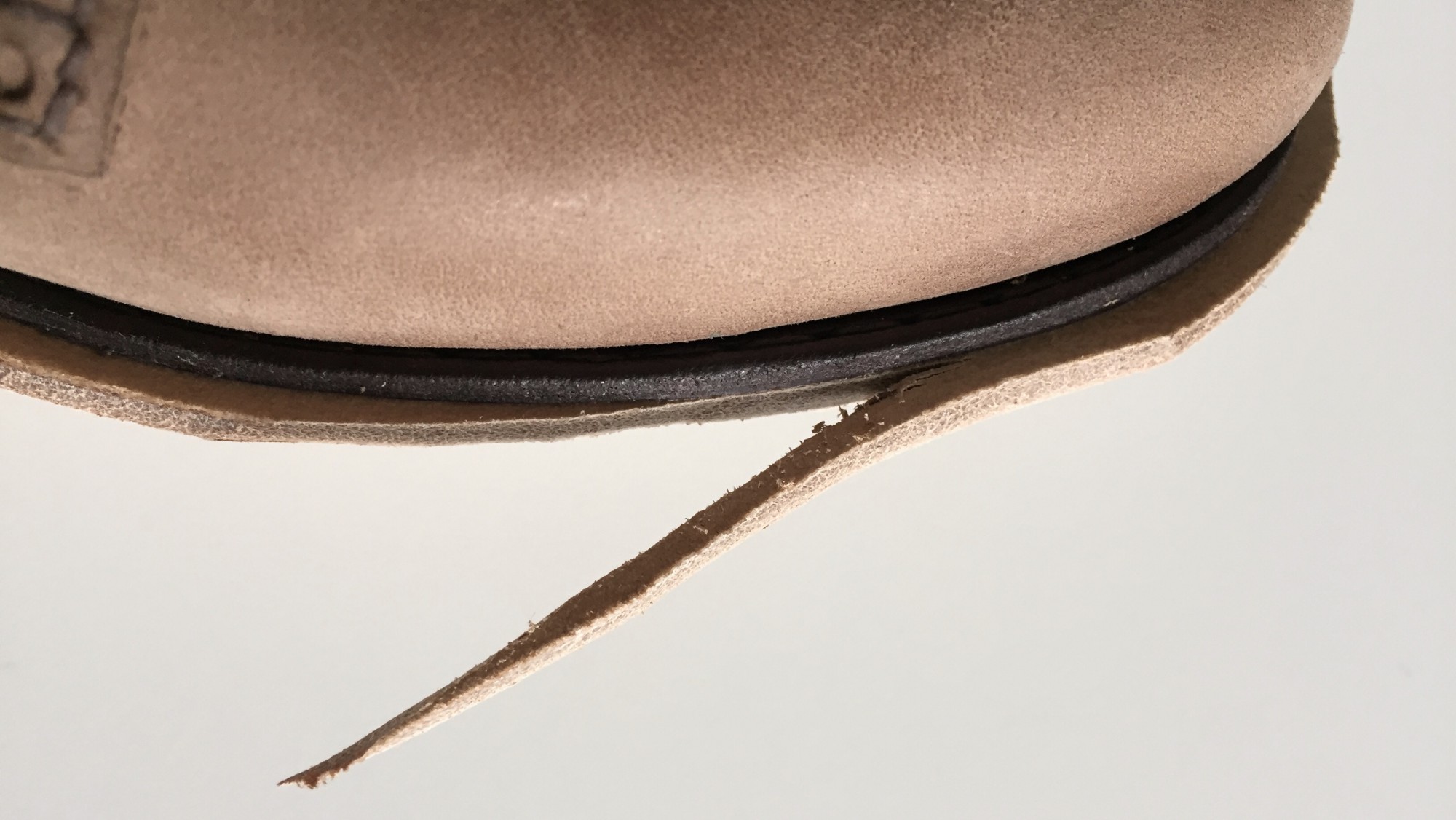 Sålen skæres til langs randbåndet.
---
The sole is cut along the rand tape.
Sålens nederste kant afrundes med en kantskærer.
---
The bottom edge of the sole is rounded off with an edge bevelling tool.
Tre hælstykker skæres til hver sko.
---
Three heel pieces are cut for each shoe.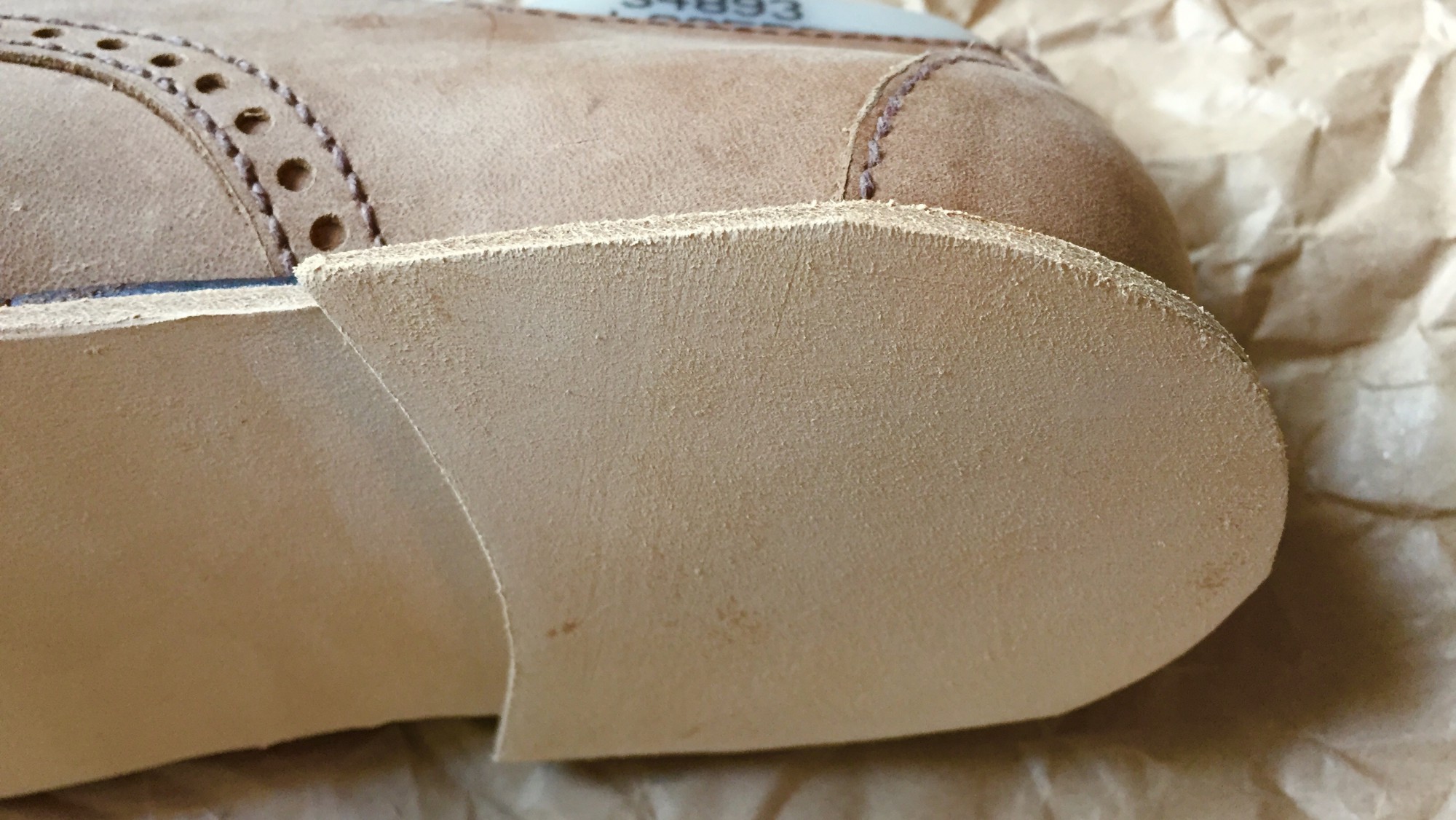 Hældelene limes på én af gangen og skæres til i kanten.
---
The heel parts are glued on one at a time, and cut to fit.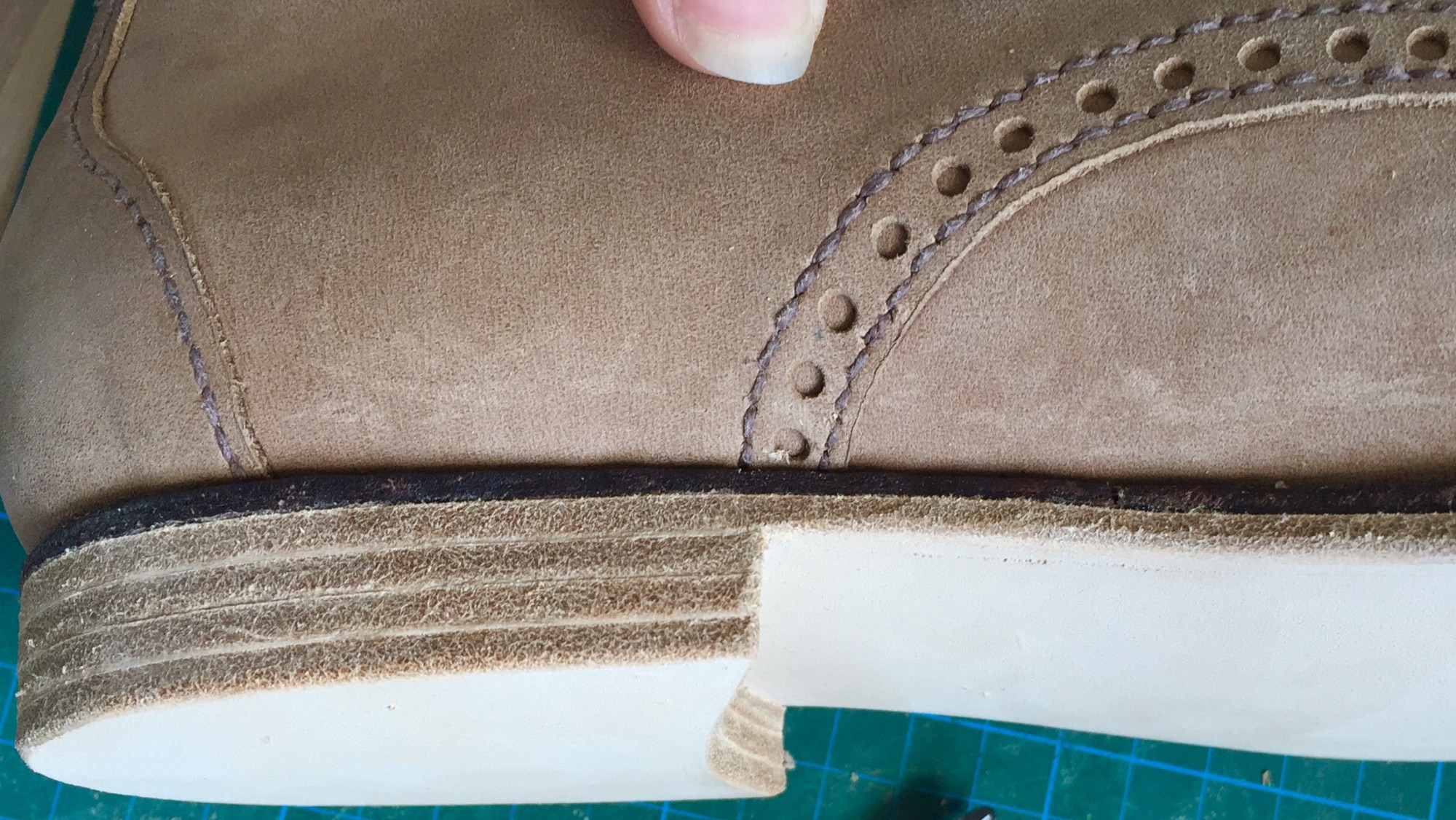 Færdig med opbygningen af hælens lag.
---
Finished building the heel.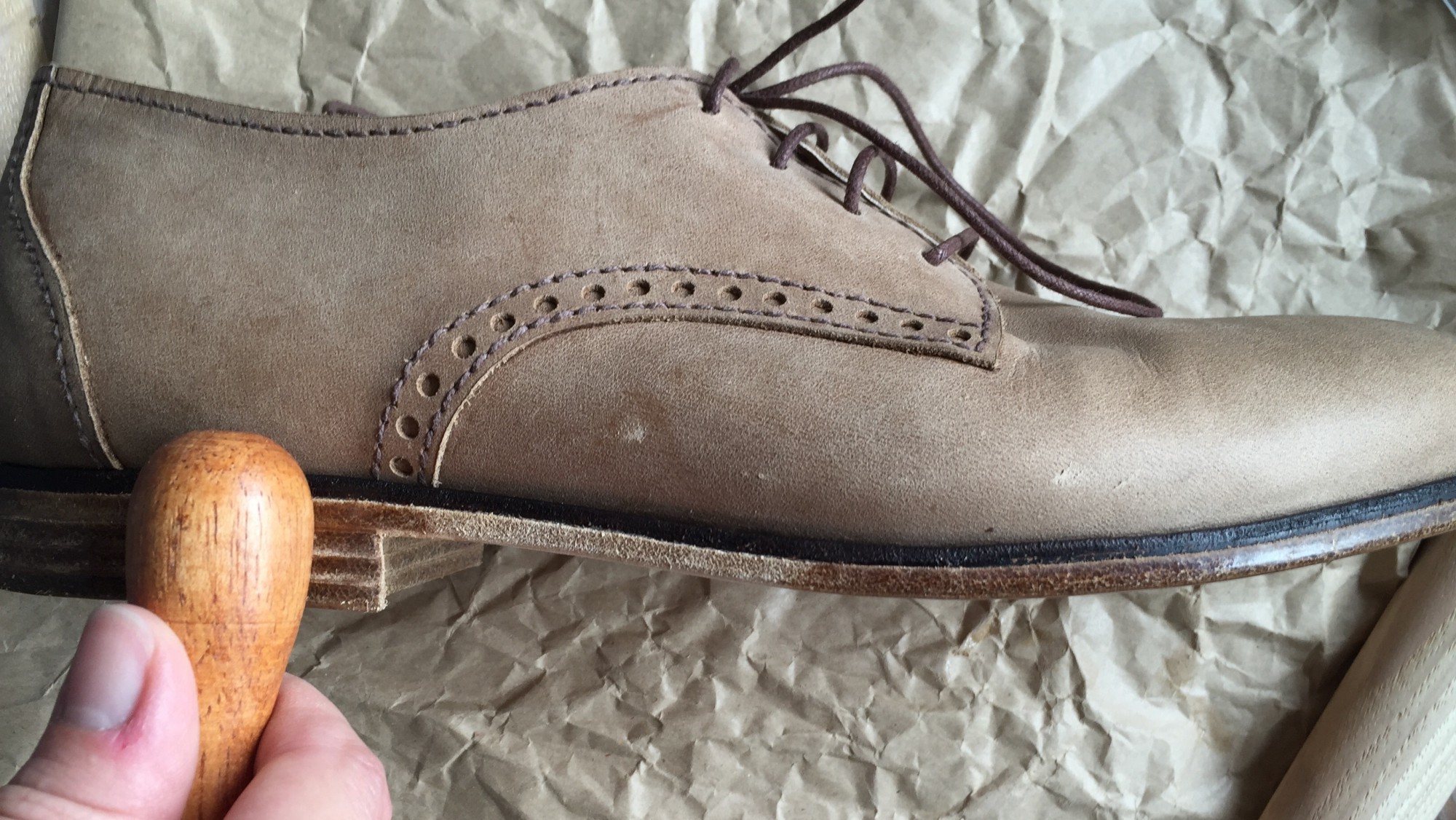 Til sidst fugtes hælen med vand og glattes med et træværktøj. Nu mangler jeg bare den sidste finish inden jeg kan vise de færdige sko frem til verden.
---
Finally the heel is moisted with water and smoothed with a wooden tool. Now there are only a few finishing touches before I can show the world my finished shoes.