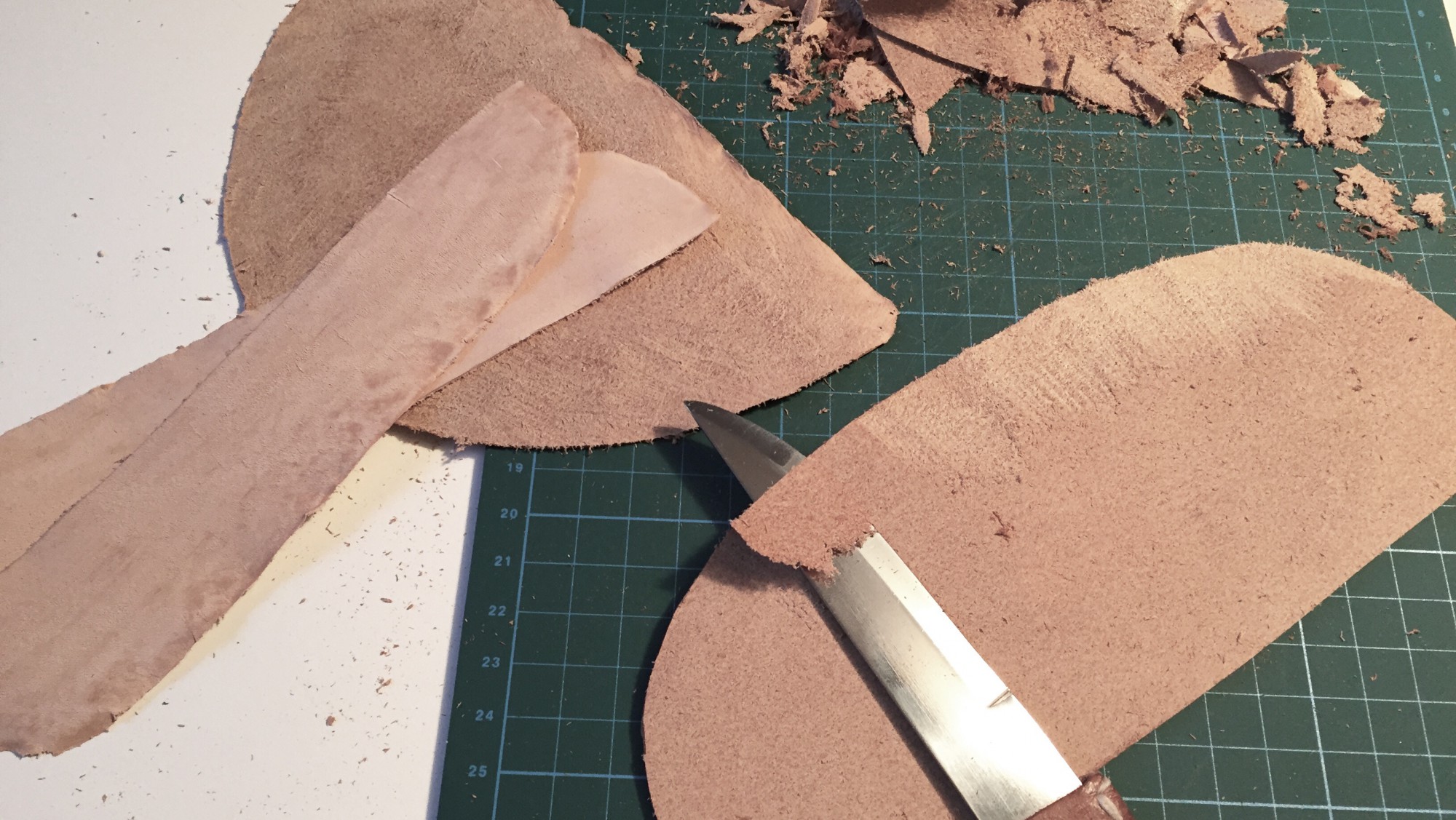 Så er tiden kommet til de tidligere omtalte afstivninger. Til hæl- og tåkap har jeg valgt ca. to millimeter tykt læder, mens sidestykkerne kun er ca. én millimeter. Alle fire dele slibes med sandpapir og skærfes helt papirstyndt ud mod kanterne.
---
Now it is time for the counters as mentioned in my last post. For the heel counter and toe puff I chose leather at approximately 2 millimeters thickness, and thinner for the side counters. All parts are sanded down and skived to nothing at the edges.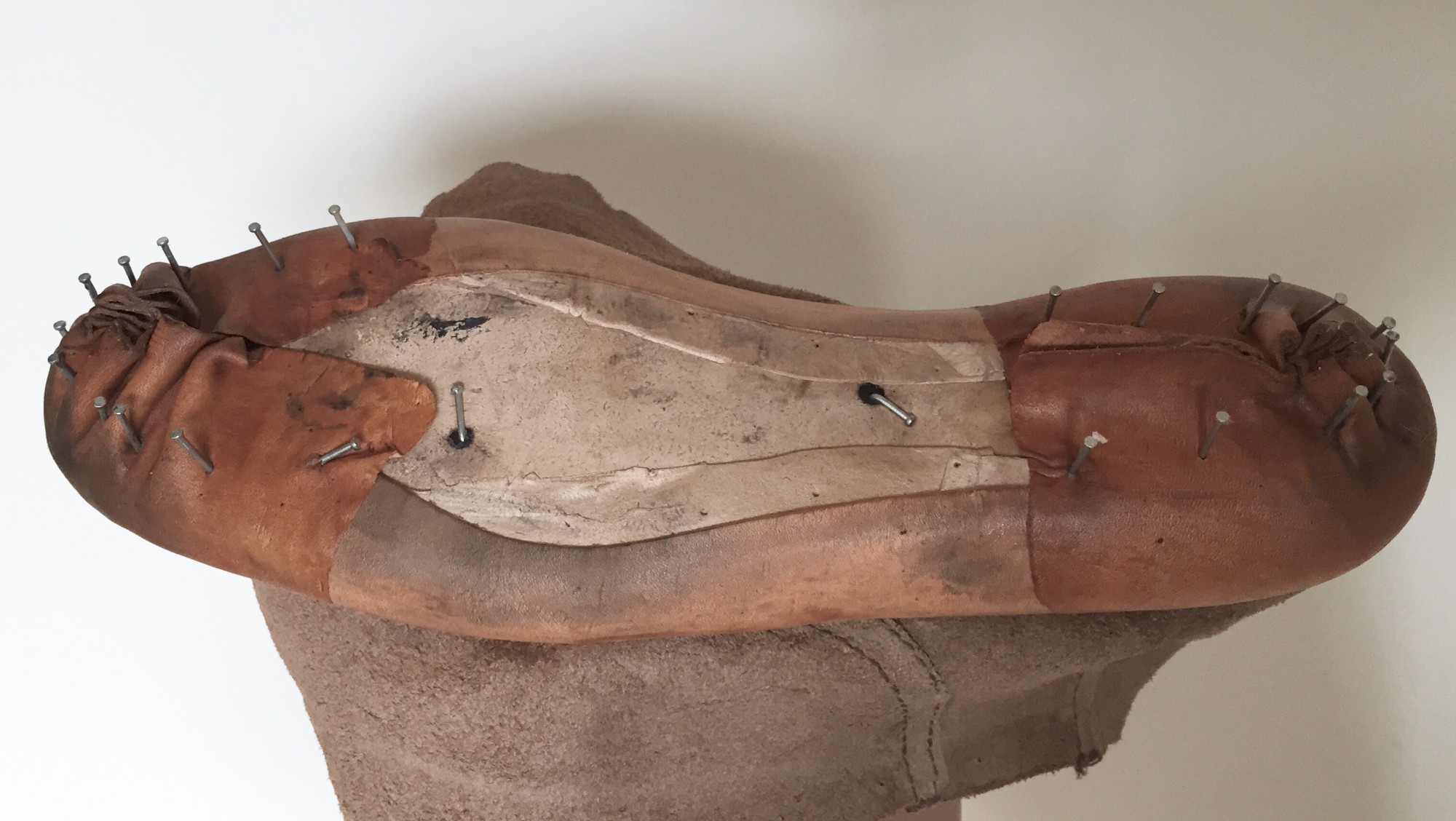 Sidestykkerne gennemvædet med melklister og klæbes fast på foeret. Med hammeren glattes det helt ud, så der ikke er nogen overgang at se eller mærke. Derefter er det samme procedure for hæl- og tåkappe, som samtidig læstes og sømmes på dæksålen.
---
The side counters are mounted using shoemakers paste. It is smoothed down with the hammer to avoid an obvious transition. Then the same procedure is done for the heel counter and toe cap, at the same time lasting and nailing it to the insole.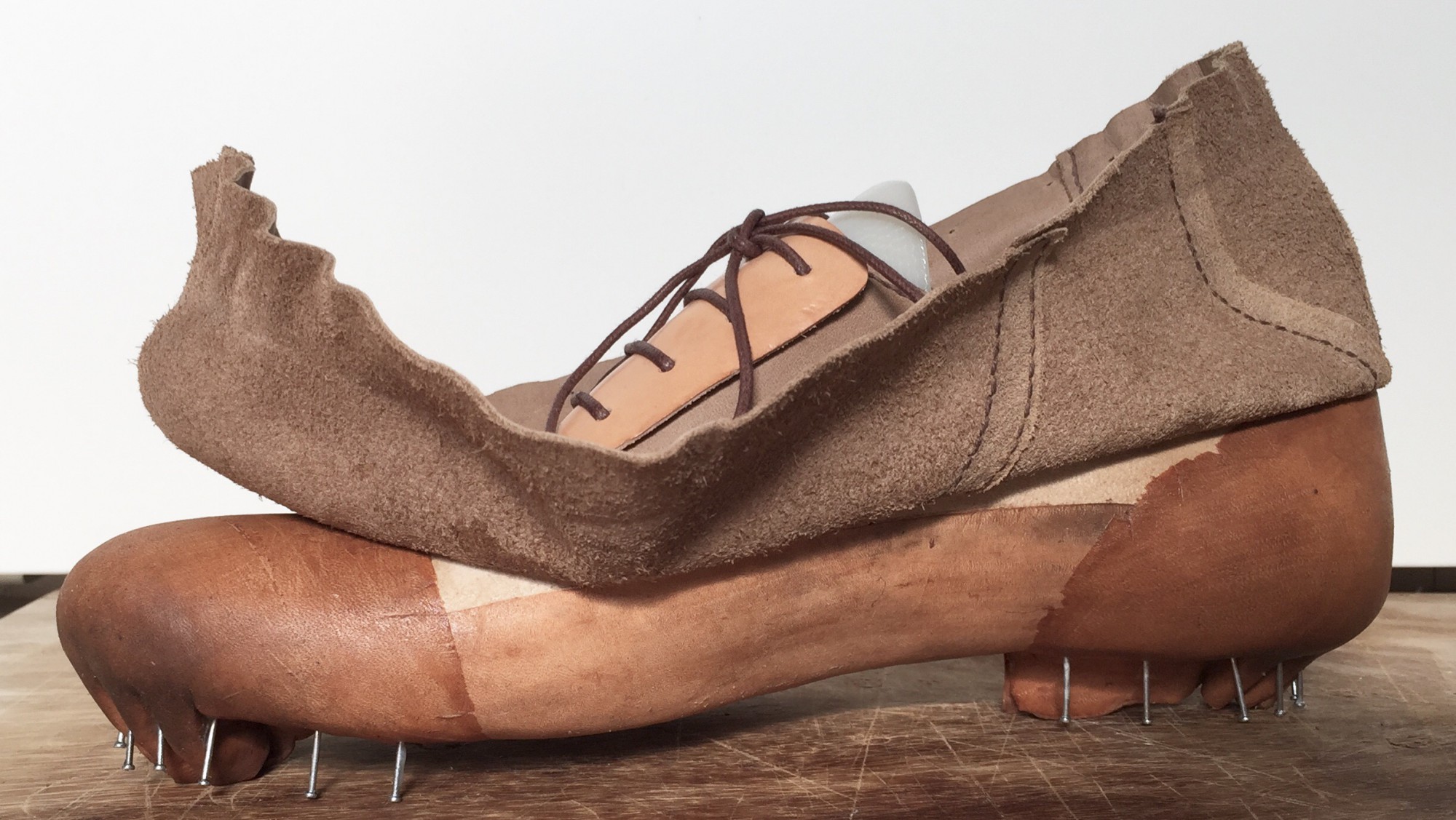 Og lige et billede fra siden.
---
And a picture from the side.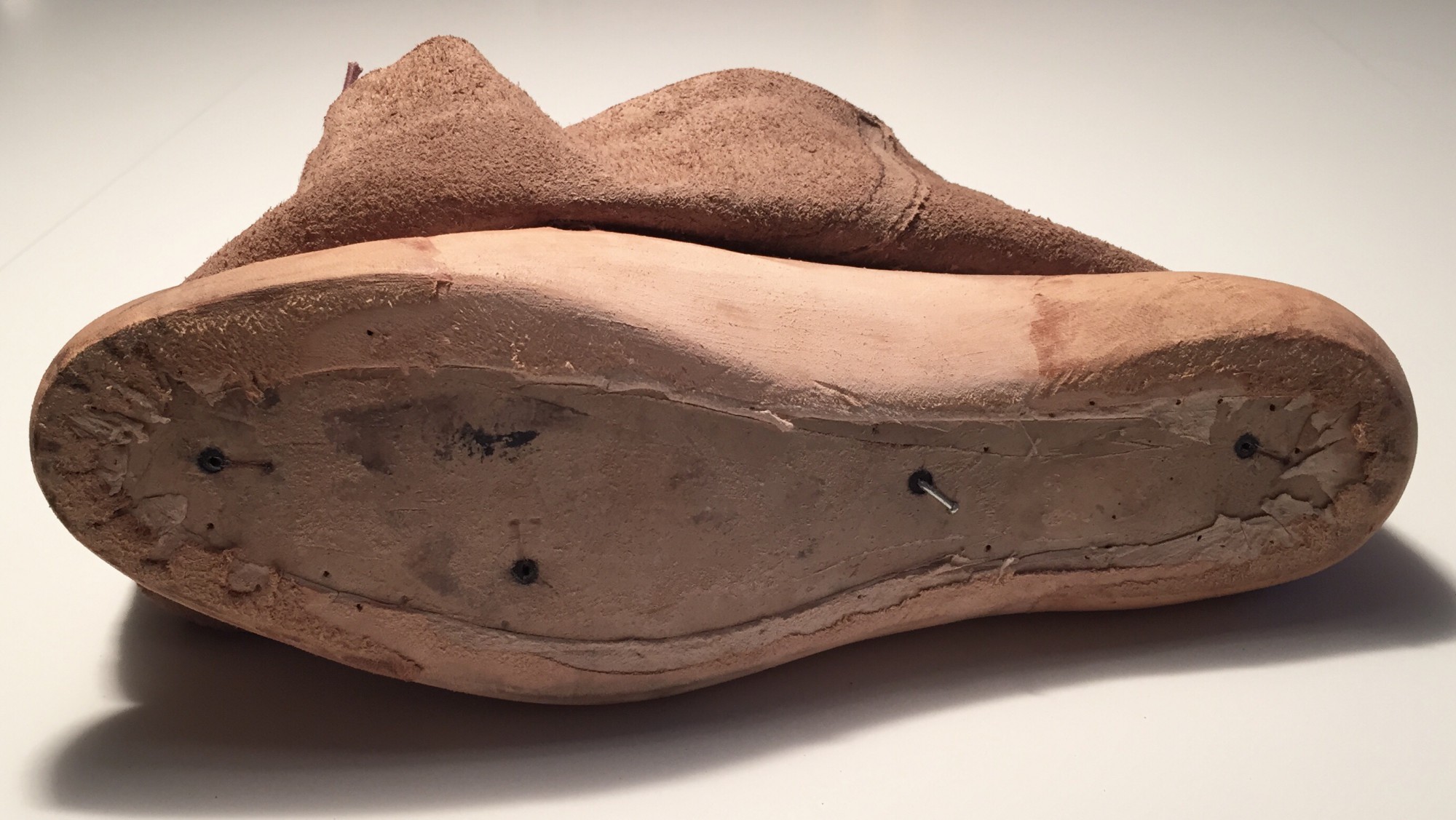 Når limen er tør, fjernes sømmene og det overskydende læder skæres af med skomagerkniven og kanterne jævnes med en fil.
---
Once the glue is dry, the nails are removed and the excess leather is cut off with a shoemakers knife.Then the edges are evened out with a rasp.